Rinforzato Primitivo Puglia Appassimento IGT
dry red wine
2017
Its style has been defined and refined step by step by our senior Winemakers who have passionately dedicated the last years to study the noble Primitivo vine variety. Their aim was to create an important wine, traditional yet innovative, by removing its harshness as much as possible in order to get a strong structure but without asperity. With 2016 grape harvest they finally achieved their aim.


Serving Temperature
16°-18 °C
Characteristics
Ripe grapes of the prestigious Primitivo vine variety do not get harvested, but are left on the vine so that their ripening can go on. After about 15 days, grapes are overripen and dry out directly on the vine, giving us a Primitivo with a complex bouquet of red fruits, raisins and clear hints of marasca cherry. In the mouth it develops all its arrogance, its body is captivating, mature and enhanced especially by its aging in barrique. Primitivo Appassimento Rinforzato is a wine which remains in your memory for its strong character and great personality.

Food Matches
It goes well with rich and savoury dishes. Ideal between meals in lively convivial moments.
Prizes and awards:
Berliner Wein Trophy 2018: Gold medal
Primitivo Collection
12 bottles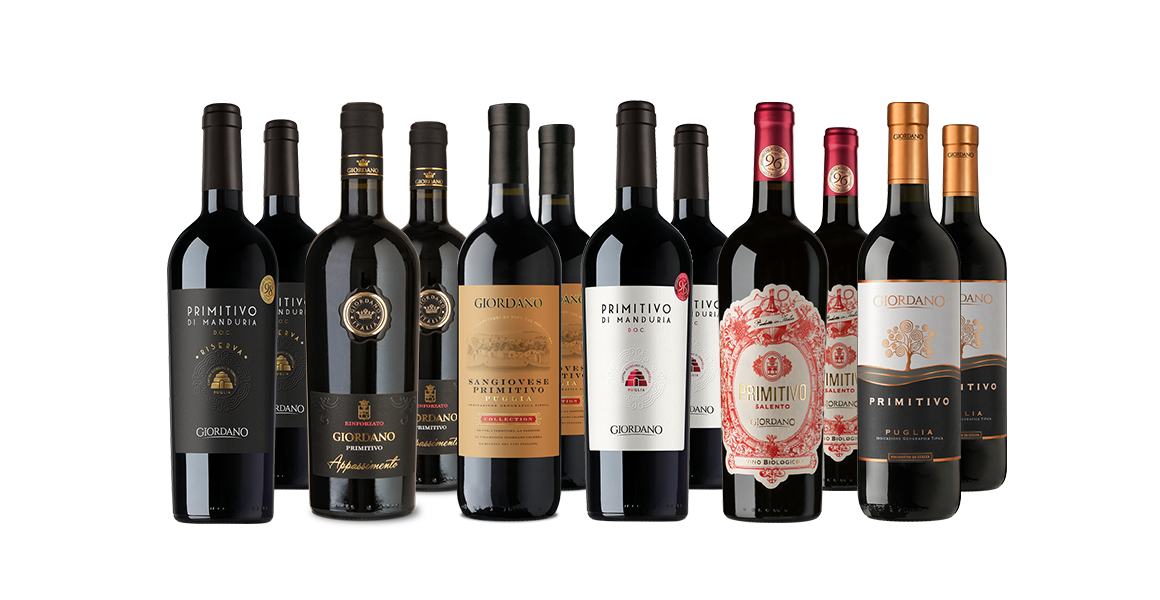 Primitivo Collection
6 bottles