Valle Talloria di Diano d'Alba is a small paradise at the foot of the Langhe hills, in Piedmont.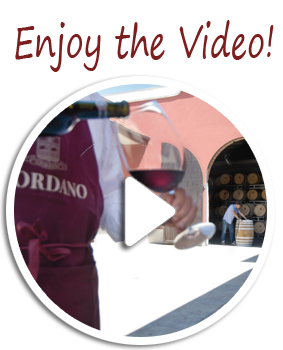 Here, in one of the most enchanting region of the north italy, part of the UNESCO world heritage, the Giordano family has been producing wine since 1900. Back then, the range and quantity of wines were limited and the bottles made were just enough to meet the demands of a few loyal clients.
It was in the early 1930s that the business really began to expand with the expansion of production facilities and the purchase of new vineyards.
In1950 Ferdinando Giordano, the founder's grandson was the man behind the great idea to sell directly to individual clients: no middle man, just straight from the winemaker to the consumer. But at the time, Giordano was a pioneer.
He began by contacting clients one at a time and offering to send his wines to their homes. Orders soon came thick and fast and since then, the company has continued exclusively with this sales system.
Gianni Giordano joined his father in the business in the early 1980s and his first step was to invest in the company's development. New plant and vineyards were purchased and the vinification and ageing structures extended.
The range of wines available to clients was increased and the logistics area was expanded, leading to a growth in exports to the whole of Europe.
This period also saw Giordano decide to diversify by adding a selection of traditional and regional specialty foods from Italy.
Today, Giordano is one of the largest Italian direct sales wine companies and the new challenge is to promote the Italian quality worldwide.
The hard work in the wine cellar and the careful selection of the grapes distinguish our wines at the international competitions by winning prestigious awards: we are all proud of these achievements and it is a quality guarantee for all those who choose us. It constantly encourages our passionate Wine Makers.
Wine: for passion and tradition.