The peace of mind that comes from buying
THE GIORDANO GUARANTEE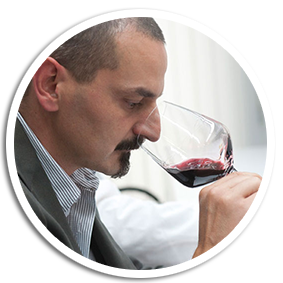 Only products of super quality guaranteed.
The Excellence of Giordano guarantees the quality and authenticity of the Italian wines and foods specialities. The best grapes and traditional wine making skills ensure superb quality at all times. The same guarantees apply to our food-products, prepared with pure, natural ingredients, made to traditional recipes and packaged to preserve their freshness and flavour.

We deliver to your door without any risk
In transporting our wines and foods from their Italian homeland, every care is taken to ensure they arrive in perfect condition to your door. This is why we feel able to make this guarantee to you. If you are not 100% satisfied with your selection simply return it for a full refund.
If goods are damaged or you are not entirely satisfied, call our friendly and efficient Customer Service to return them and to arrange a full refund or replacement. Orders may be refunded within 7 working days from the day after the goods are received provided items are unopened and intact. Our guarantee to you is the commitment to the personal relationship Giordano has with each and every customer.
Direct from the cellar to your table at home
When you buy direct from Giordano, you can be sure of two very important things: the very best Italian quality and the very best possible prices that you simply won't find in the high street.
Pay with credit card: it's easy!
You can pay by Credit or Debit Card (Master Card, Visa, American Express) As your Guarantee we will charge you once you will receive the goods at home. All prices include VAT
The Perfect service using the "customer code
The customer code is very important because it allows an immediate recognition of all of information regarding your orders: the date of receipt and dispatch, and any other things able to describe all the services the Giordano company puts at your disposal. If you are not a customer and do not have your code ID you can register to our site, and you will receive a login and password so you can access to your private area on our website and, after few days after you have placed your order, you will have your customer code.
The Customer Service is always at your disposal
The Giordano Customer Service offers product information and gives details about delivery, payment and how to deliver a gift to a friend.
CALL: 0844 939 6336 Monday to Friday from 8am to 8pm and on Saturdays from 8am to 5pm
FAX: 0844 939 6366 - 24 Hour