Raggiante Bianco
Dry white wine
Elegant white with a good body, created from a mix of different "cuvees" assembled in the Giordano Wineries. The name comes from the sun's rays that are particularly intense in the Mediterranean areas in which its grapes are grown.


Serving Temperature
12°-14 °C
Characteristics
Golden colour with bright, lively reflections; an outstanding bouquet, with a fresh floral fragrance that is intense and fruity, with hints of apple, and a body with great density and an appealingly harmonious softness.
Dry white wine cod. 8569
£ 11.85/lt.

Food Matches
Perfect with appetizers and fish, and also excellent with meat dishes or fresh to medium cheeses.
The expert's opinion:

"Its excellent harmonious palate and clear floral bouquet make this an immediately pleasant wine with a wonderful appeal to the nose."

Pleasantness Index : 92 /100

Luca Maroni
Selezione in Bianco
15 bottles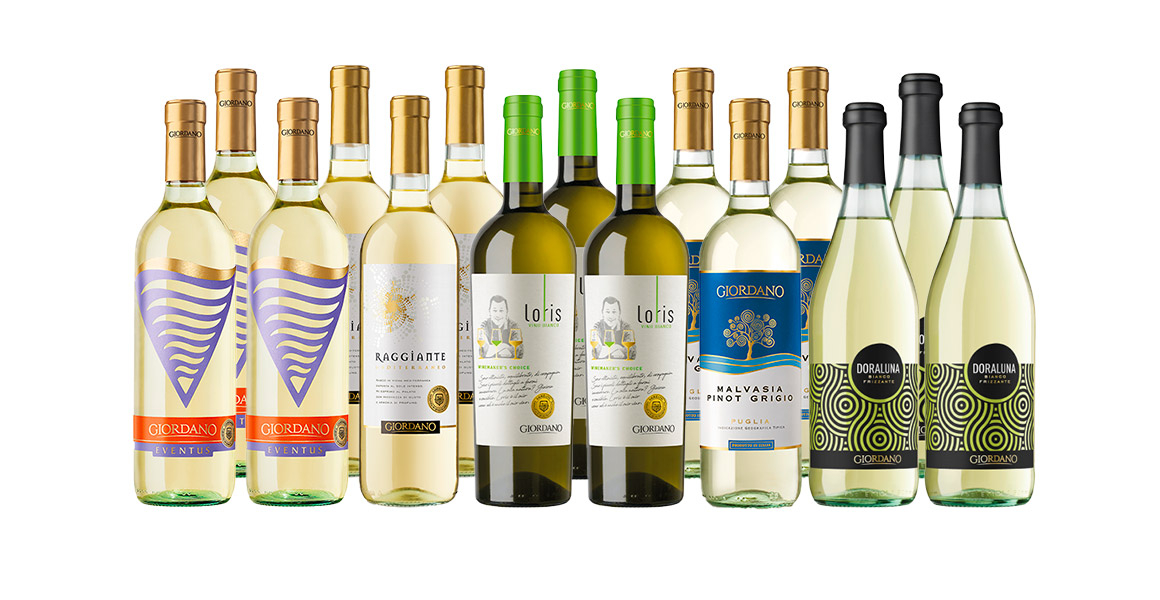 White Collection
15 bottles of white wines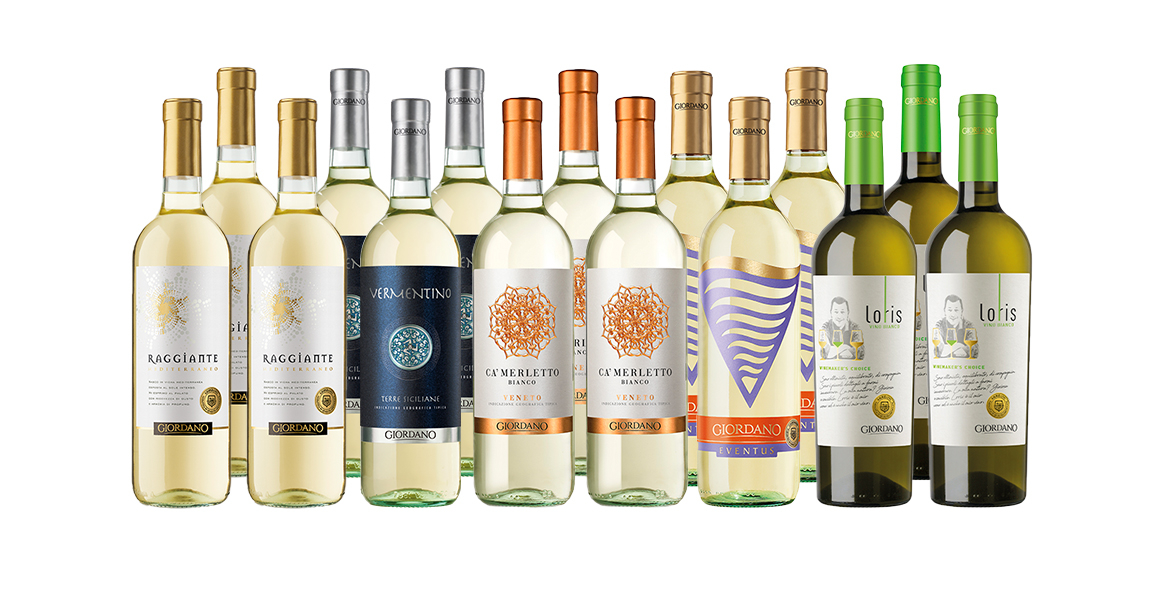 La mia Cantina in bianco
12 bottles of white wines