Eventus Bianco
Dry White Wine
A modern wine studied at length by the master winemakers at Giordano to satisfy the most discerning tasters. It is obtained with the best white grapes, grown in the most suitable areas. The vinification involves immediate separation of the skins from the must, followed by fermentation at very low controlled temperature, to preserve its freshness and aroma. The name, Eventus emphasises the unique and rare characteristics of this wine.


Serving Temperature
8°-10 °C
Characteristics
Golden, straw yellow with greenish hints, and an elegant, floral bouquet with notes of exotic fruits and green apple. A stupendously pure bouquet. This is one of the most fragrant, fruity wines made at Giordano. A soft, balanced flavour with hints of yellow apple, pear and grapefruit.

Food Matches
An excellent wine for any meal, as well as with aperitifs, hot and cold hors d'oeuvres, and fish.
The expert's opinion:

"Its fruit and flower aromas stand out for their clarity and fragrance. Then a wealth of extracts that enhance the perception of its balanced flavour. Acidity and roundness, together in a white with exceptional expressive softness."

Pleasantness Index : 94 /100

Luca Maroni
Prizes and awards:
Vinalies Internationales Paris 2017: SILVER MEDAL
Let yourself be abducted - Premium Selection
12 wines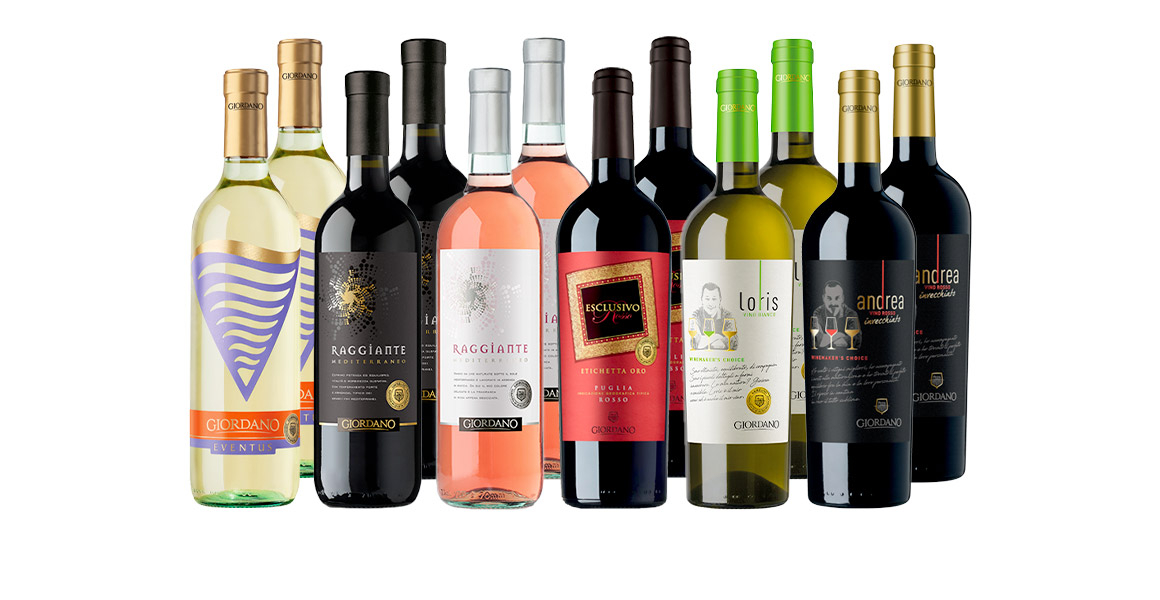 The Perfect Mix
15 bottles Mixed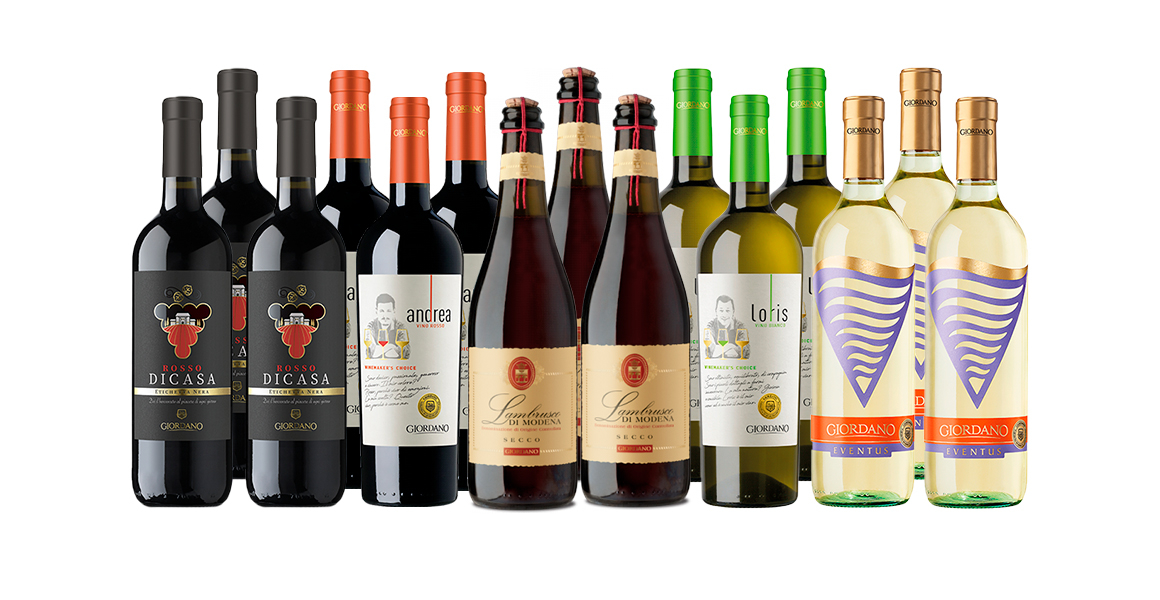 White Champions
15 bottles White