Raggiante Rosso
Dry red wine
A potent red but one with rare finesse. The name reminds us of the power of the sun, which allows the Mediterranean grapes used to make it to ripen to fleshy, concentrated perfection.
Characteristics
Deep red in colour with a clean bouquet of ripe fruit, blackberry and violets; a full-bodied flavour that is both soft and balanced, with a harmonious aftertaste and persistent aroma.
£
5
.69
£ 9.49

Dry red wine (cod. 8570)
£ 7.59/lt.

Food Matches
An excellent wine for any mealtime and a perfect accompaniment for spicy pasta dishes and richly flavoured foods.
The expert's opinion:

"A wine with the flavour of berry jam, and a clarity and bouquet that brings to mind the sweetness of ripe, still growing berries. A dense, yet harmonious palate with a soft flavour that makes it extremely quaffable."

Pleasantness Index : 92 /100

Luca Maroni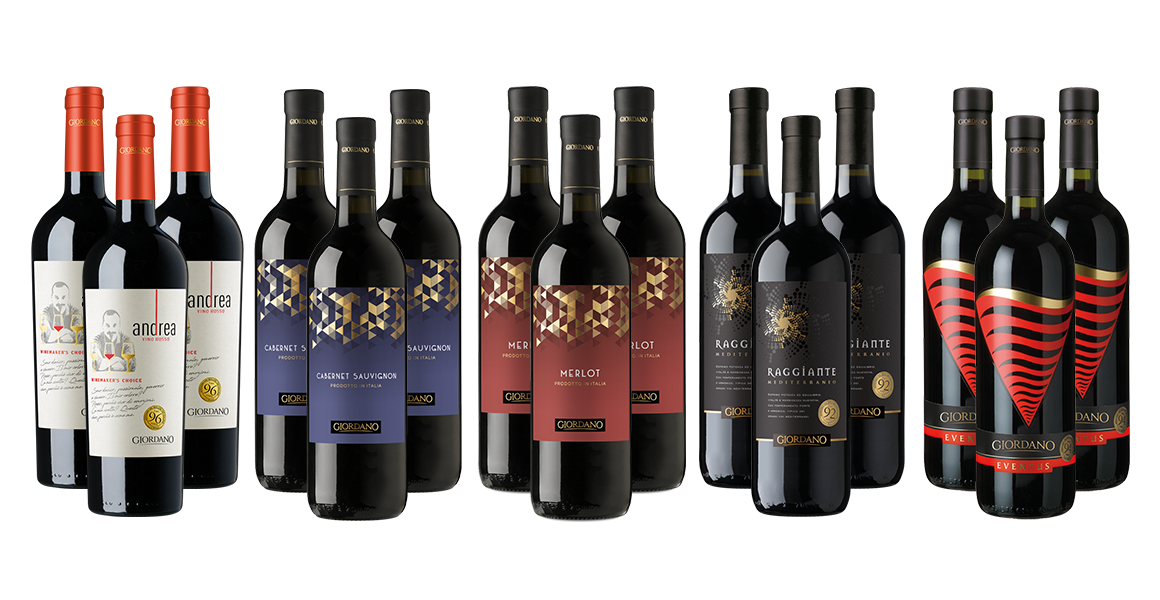 Giordano Collection
15 bottles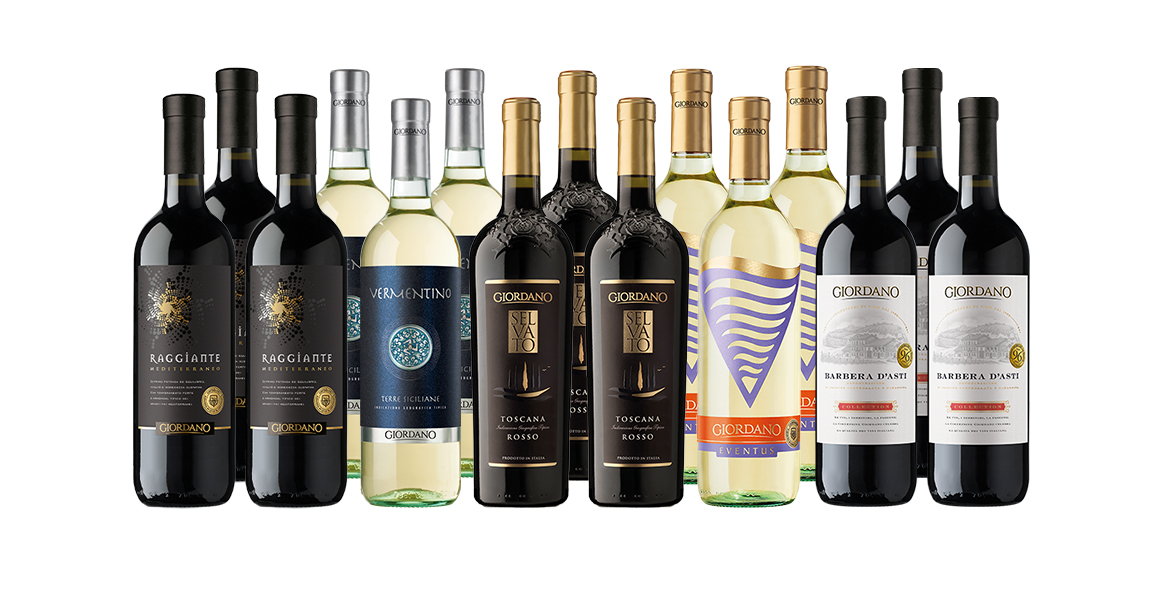 Red Collection
15 bottles of red wines