Panettone Tradizionale
Authentic Italian Christmas Cake.
£
4
.95
£ 9.90

g 750 (cod. 1542)
£ 6.60/kg.
The soft dough of flour, butter, sugar and egg yolk is enriched with candied orange peel, candied citron and raisins ... all shrouded by the precious frosting hazelnuts and almonds.
INGREDIENTS: wheat flour type "550", sultanas, hazelnut glaze 12% (sugar, fresh proteins, hazelnuts 18%, equal to 2% of the final product, rice starch, rice flour), butter, sugar, candied peel of citrus fruits (orangeate and citronate, glucose fructose Syrup, sugar), fresh yolks, natural yeast (wheat flour, water), almonds 1.5%, invert sugar syrup, emulsifier: mono- and diglycerides of fatty acids, fresh and pasteurized whole milk, natural flavours. It may contain traces of soy.
STORAGE CONDITIONS: To keep this product at its best store in the original packaging in a cool, dry place avoiding exposure to the sun. For best results keep the Panettone at room temperature 6-8 hours before consuming.
GOLOSI E CONTENTI
Sweet and dry sparkling wines with 9 mouth-watering sweet, cake and biscuit confections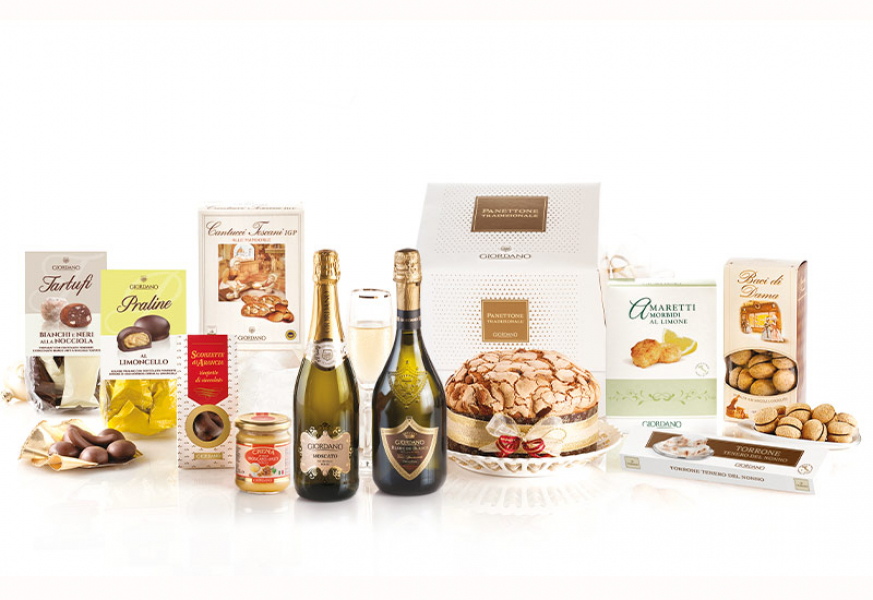 TRADIZIONE DI NATALE
2 wines + 2 sparkling wines + 8 food specialties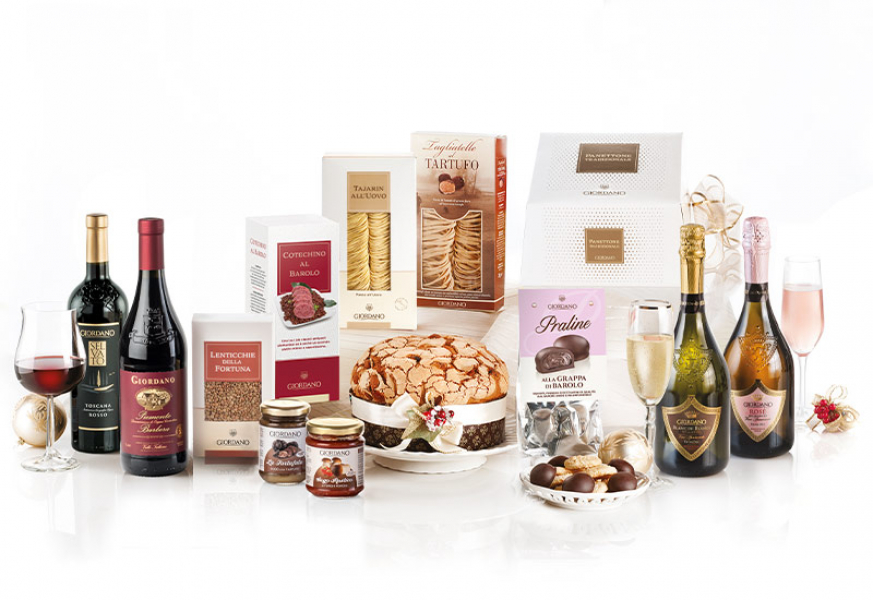 Pranzo di Natale
6 wines + 10 specialities