Saturday 31/10/2020 will be a night of the full moon. This coincidence doesn't happen often so this year it will be an evening with an atmosphere that is very special.
Many believe that the festival of Halloween has American origins, but in reality, the first traces of this celebration lead back to the green island of Ireland, when it was still dominated by the Celtic people. This day was especially important because it symbolised the transition from summer to winter. The Celts were livestock breeders and at this time of year, they brought their herds back to the valleys to prepare for the arrival of winter. In the culture of these people, 31 October coincided with New Year's Eve: they used to organise long celebrations to celebrate the transition to the New Year. The Celts believed that on this very night the spirits of the afterlife would return to wander undisturbed in the world of the living. To pay homage to their ancient ancestors, they gathered in the woods for the ceremony of lighting the Holy Fire, wore grotesque masks and sacrificed animals in honour of the spirits that had returned to earth on this day.
Centuries have passed since these ancient rituals and the influence of religion has given this occasion different content and significance from the original. However, the central theme of the festivity has remained unchanged over time. The cult of death is aligned with what happens in nature during the winter season: life seems to be silent, while in reality it is being renewed underground, where traditionally, among other things, rest the dead.
Today, this day is celebrated in many different ways and each country has its own traditions. It is a particularly exciting time for children who love to dress up and eat all the sweets they want, but it should also be fun for adults. So, contrary to popular belief, Halloween also belongs to our tradition, but even more so, it is rooted in something deeper: a theme with a single origin and the same purpose, which touches and unites us all.
We think that 31/10/2020 should be celebrated in a special way with an inspired menu for the occasion. To pair with it we suggest the Luminante line: the perfect wines for Halloween night.
Appetiser
Trio of Bruschetta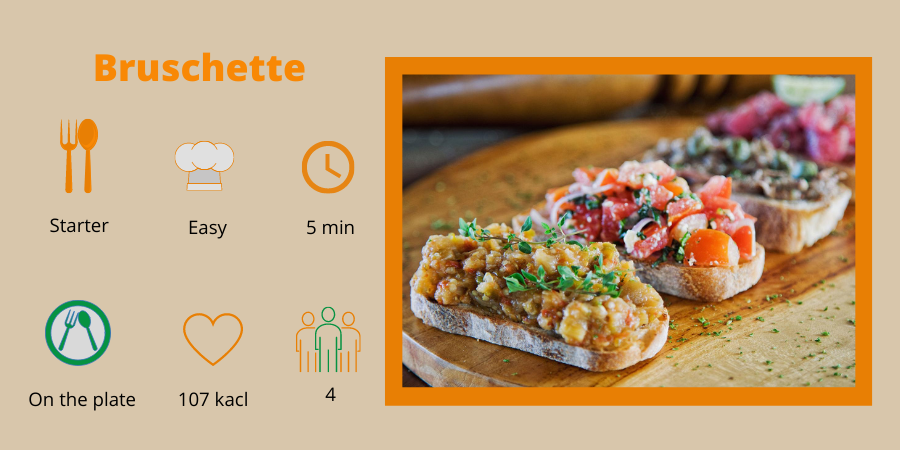 Cut and grill some slices of fresh bread, season them with a drizzle of Extra Virgin Olive Oil then spread them with these specialities:
Peppers with Herbs in Olive Oil
Sun-dried Tomatoes with Capers
Wine Pairing
With this appetiser we recommend Luminante Vino Bianco d'Italia
First Course
Risotto with Porcini Mushrooms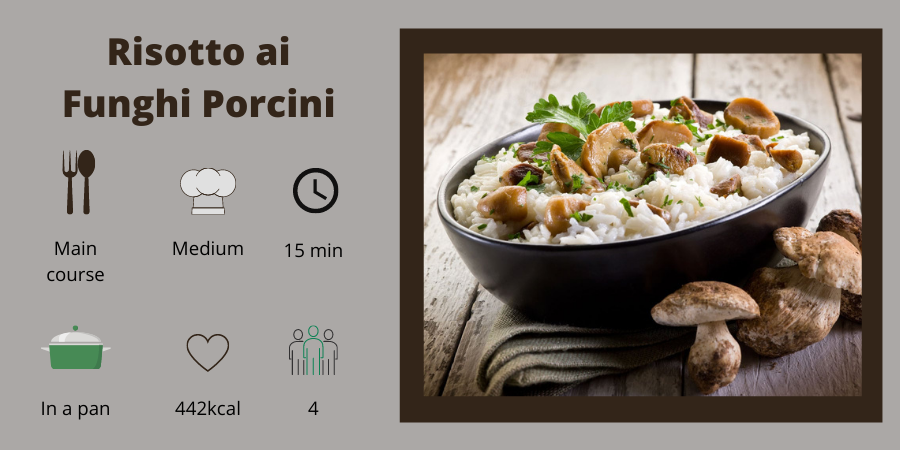 Preparation:
1. Place 40 g of butter in a saucepan with the finely chopped onion, and sauté over a gentle heat.
2. Add the cleaned mushrooms, cut into slices or wedges.
3. Continue cooking for a couple of minutes, then add the rice.
4. Let it toast for a few minutes before quenching it with white wine.
5. Let it evaporate over a high flame, then continue cooking by gradually adding the hot broth.
6. Adjust the salt and pepper.
7. When the risotto is cooked, add the remaining butter and grated Parmesan cheese.
8. Decorate the dish with chopped parsley and garnish with baby leaves.
Alternatively, try our Risotto with Porcini Mushrooms which is extremely tasty and easy to prepare.
Wine Pairing
With this first course, we recommend Luminante Vino Rosso d'Italia 2019
Main Course
Roasted Pork Shank
Preparation:
1. Get a pork shank of about 1 kg (for at least four people) and carefully remove excess fat, especially from the outside
2. Now season with salt and pepper and then brown it in a roasting pan on all sides for about ten minutes
3. Baste the shank with white wine, let it evaporate, transfer it to the oven and cook at 200 degrees for 50 minutes, turning often; halfway through cooking add thyme and a little water
4. Take the roasting pan out of the oven, remove the shank, place it on a serving plate, baste it with the cooking liquid and garnish with a sprig of rosemary and the remaining thyme
Alternatively, try our Roast Pork Shank, a real gourmet speciality ready in just 20 minutes
Wine Pairing
With this main course we recommend Luminante Rosso d'Italia 2019 Biologico
And to finish...
An assortment of sweets awaits you at greatly discounted prices, exclusively for this occasion. Discover the Promotion