LUMINANTE ROSSO D'ITALIA BIOLOGICO
Dry red wine
2019
An intense, rounded wine; its flavour evolves on the palate just like the crescent phase of the moon. With marked complexity, this organic red matures under the winemakers' skill and reflects the highest expression of nature. Serve at 18-20 ͒C


Serving Temperature
18 °C

Characteristics
Intense red colour with garnet reflections of considerable depth. The nose releases a scent of ripe red fruits and sweet spices. The wine is soft and caressing on the palate, but soon shows its enveloping and convincing strength. Notes of wood and chocolate complete a complex and harmonious picture.
Marketed by: Giordano Vini S.p.A. via Cane Guido 47bis-50 12055 Diano d'Alba (CN) - Italy.

Food Matches
The wine favours pairing with hearty dishes, especially stews, roasts and game. But it is also an illuminating companion during times of relaxation and meditation.

Tasting
Luminante is red that is worthy of your time. Whether you drink it young or leave it to mature in the cellar for a few years, the wine should be truly savoured, like all most authentic pleasures. A Bordeaux Grand Cru-style glass of good width is best for enhancing the wine's bouquet.
Bottled by Giordano Vini S.p.A - Diano d'Alba - Italy, in the cellars of Valle Talloria
Produced in Italy
Organic Selection
Organic Selection
6 wines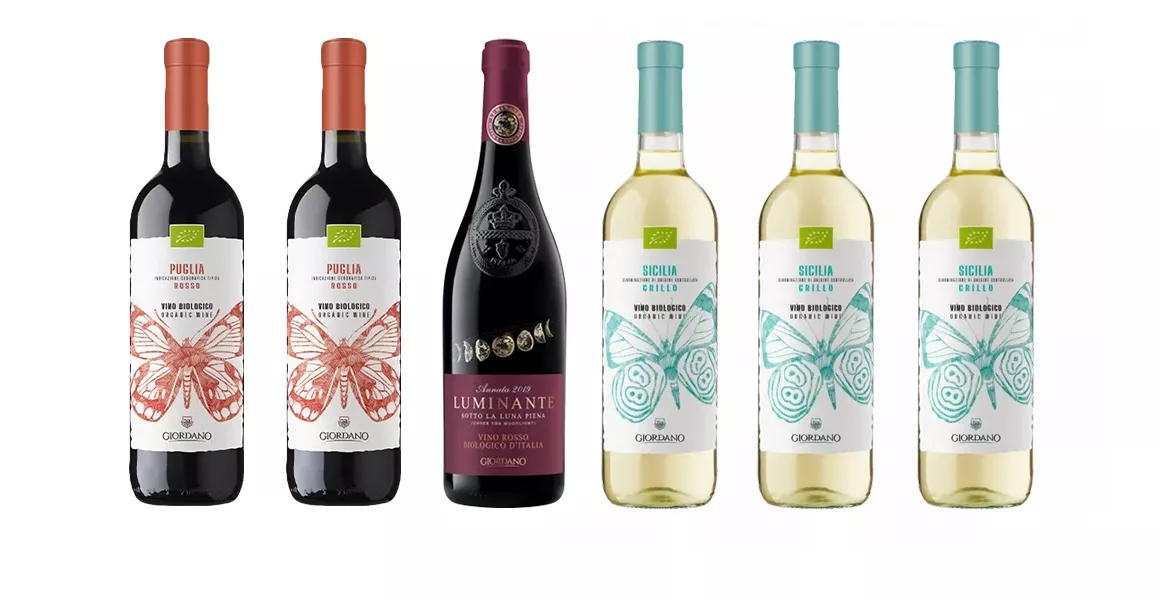 LUMINANTE ROSSO D'ITALIA 2019 BIO
LUMINANTE ROSSO D'ITALIA 2019 BIO
6 bottles