Peppers in Aromatic Herbs and Extra Virgin Olive Oil
Tasty snacks that will always be appreciated!
1 jar (g 290)
£ 13.76/kg.
(cod. 1850)
Marketed by: Giordano Vini S.p.A. via Cane Guido 47bis-50 12055 Diano d'Alba (CN) - Italy.
The appetizing taste of Peperoni Saporiti is due to the right combination of peppers, market-garden aromas and extra-virgin olive oil. Serve them as an hors d'oeuvre (appetizer) or as a side dish of vegetables to accompany poultry. You can also add them to your salads to give them a special flavouring with their own exquisite oil.
INGREDIENTS: peppers (62%), sunflower seed oil, extra virgin olive oil sauce with aromatic herbs (2%) (extra virgin olive oil, black pepper, aromatic herbs) wine vinegar, salt, acidity regulator: citric acid.
STORAGE CONDITIONS: Store in a cold and dry place. Refrigerate after opening.
Average values per 100g of product
Energy (kJ)
221
Energy (kCal)
54
Fat (g)
3,9
Of which satured (g)
0,1
Carbohydrate (g)
1,5
Sugar (g)
0,1
Protein (g)
1,5
Salt (g)
2
Aperitivo in Famiglia
Aperitivo in Famiglia
Spumante 7PM + 8 specialities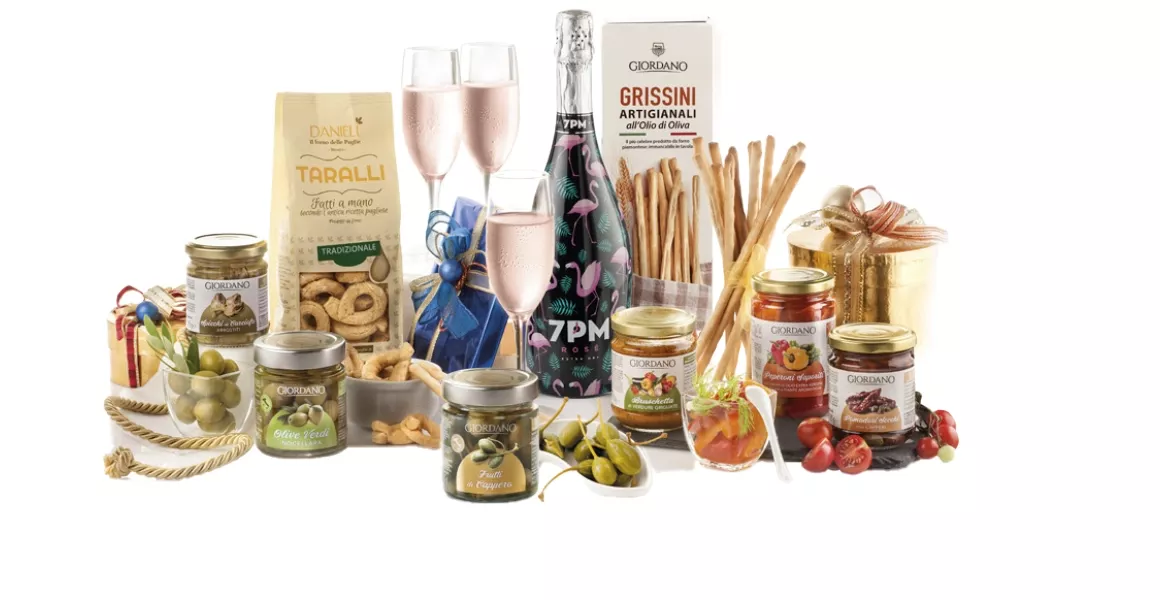 Aperitivo in famiglia
Aperitivo in famiglia
2 SPARKLING WINES + 8 SPECIALITIES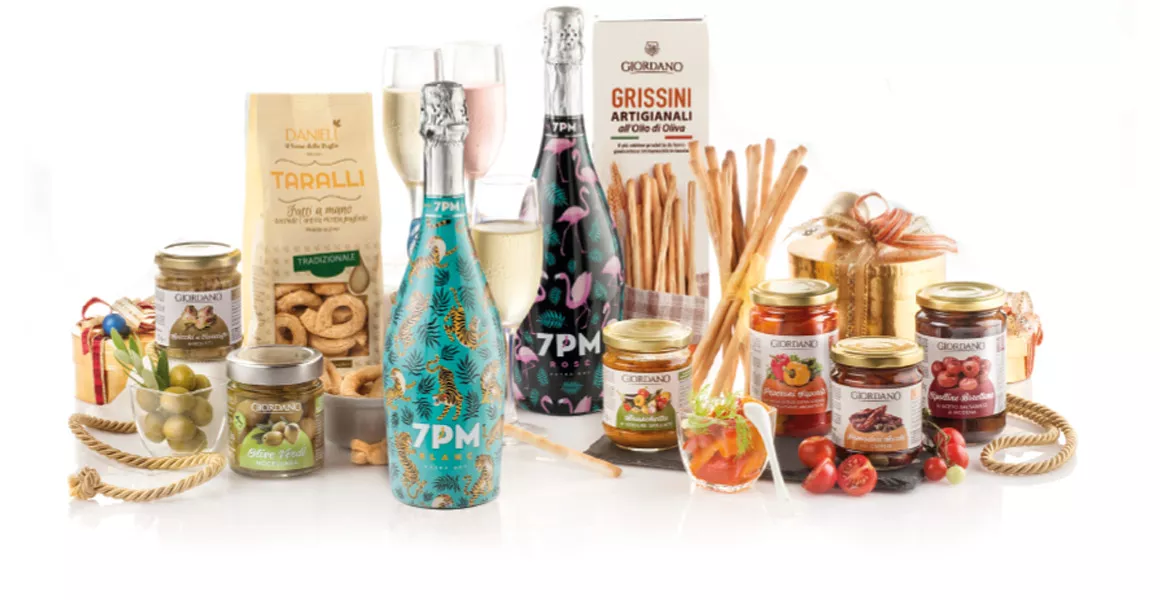 Natale Festoso
Natale Festoso
3 wines + 6 specialities + Pandoro