La Tartufata
Black Truffle Salsa. A real treat for Italian food gourmets!
1 jar (g 140)
£ 49.93/kg.
(cod. 4619)
Marketed by: Giordano Vini S.p.A. via Cane Guido 47bis-50 12055 Diano d'Alba (CN) - Italy.
A variation on our black truffle paste, this delicious black truffle salsa is made with black truffles and porcini mushrooms. The flavour is intense and tastes overwhelmingly of black truffles - open the lid for the aroma to hit you! A unique Italian cooking ingredient.
INGREDIENTS: mushrooms "Agaricus Bisporus", Olive oil, breadcrumbs, salt, black truffle "Tuber Aestivum Vitt" 1%, parsley, yeast extract, wheat starch, garlic, spices, pepper.
STORAGE CONDITIONS: Must be stored in a dry and cool place. Refrigerate after opening and use within a few days.
Average values per 100g of product
Energy (kJ)
515
Energy (kCal)
123
Fat (g)
10
Of which satured (g)
1,5
Carbohydrate (g)
4,3
Sugar (g)
1,8
Protein (g)
3,5
Salt (g)
1,5
Tartufo Prezioso
Tartufo Prezioso
6 specialities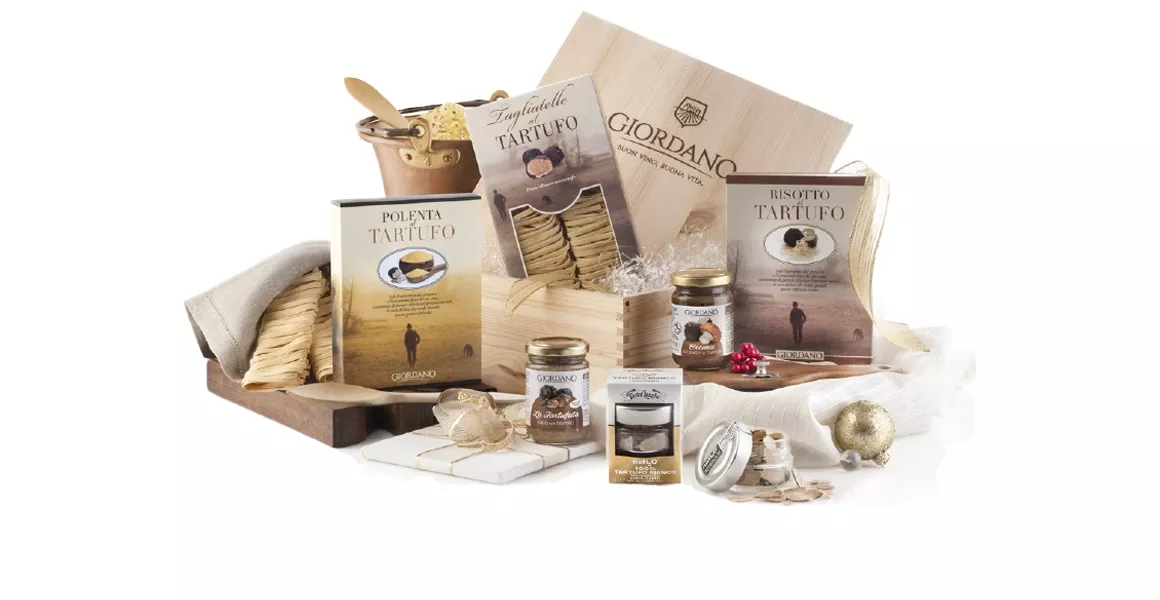 Tradizione di Natale
Tradizione di Natale
4 wines + 8 specialities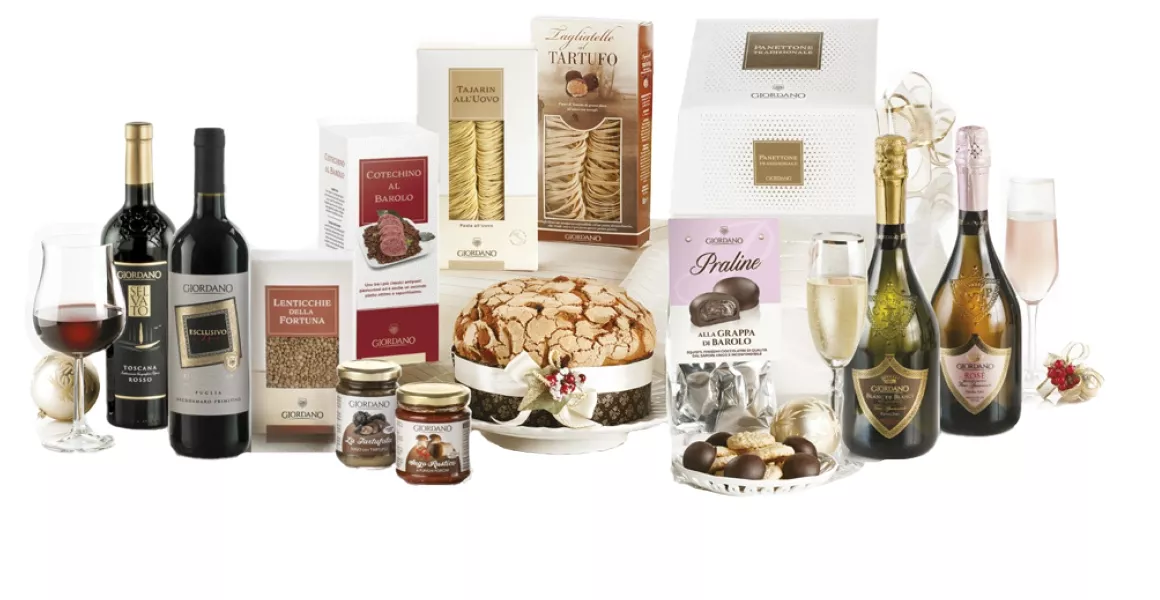 Natale Festoso
Natale Festoso
3 wines + 6 specialities + Pandoro