The Red Wine Selection
15 bottles
15 Bottles
Let yourself be seduced by the character of these fine Italian red wines! Stock up your wine cellar with a superb red selection!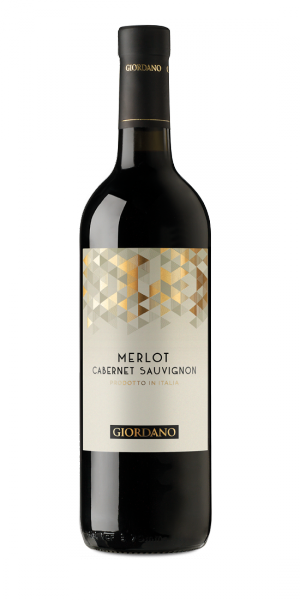 Merlot Cabernet Sauvignon
Dry red wine
2016
From the most suitable wine producing areas of Italy, it is a fantastic combination of Merlot and Cabernet Sauvignon grapes. Art becomes wine with this special label: robust, velvety and full of unusual fruity aromas. It brings to the table a wave of fulfilling novelty.


Serving Temperature
18°-20 °C
Characteristics
Bright red in color, with violet glints. Its aroma is very intense, with a wide variety of fruity and spicy suggestions. Soft and harmonious on the palate, with velvety sensations. It is characterized by a robust and convincing body.
1 Bottle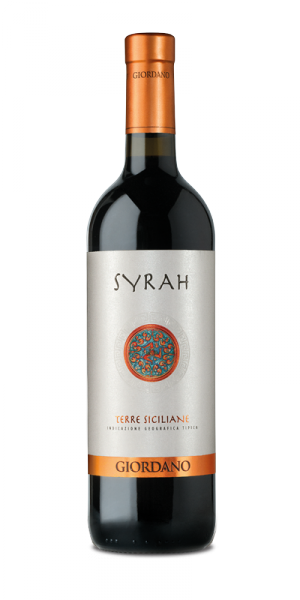 Syrah "Terre Siciliane" IGT
Dry red wine
2017
Intense and velvety red wine from the sunny Sicily.


Serving Temperature
18°-20 °C
Characteristics
Dark red in colour with deep purple shades, this luscious wine has an intense aroma with hints of mature fruit, derived from the robust Syrah grape. It is full-bodied, velvety and well-balanced with a final characteristic of spices.
1 Bottle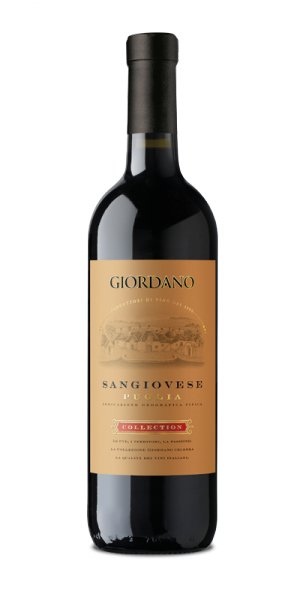 Sangiovese Puglia IGT Collection
DRY RED WINE
2017
Dry red wine from southern Italy with a delicate aroma. This typical Tuscan grape variety perfectly fits the Apulian red clay soils close to the Mediterranean Sea.


Serving Temperature
18°-20 °C
Characteristics
Brilliant red in color with a purple rim, Sangiovese has an intriguing red fruit aroma with a hint of violet. It is a medium bodied wine, extremely easy to drink thanks to its dry harmonious taste, very soft tannins which perfectly match its low acidity. The finish is long-lasting and pleasant.
1 bottle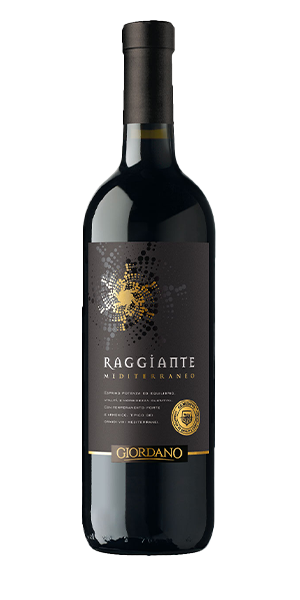 Raggiante Rosso
Dry red wine
A potent red but one with rare finesse. The name reminds us of the power of the sun, which allows the Mediterranean grapes used to make it to ripen to fleshy, concentrated perfection.


Serving Temperature
18 °C
Characteristics
Deep red in colour with a clean bouquet of ripe fruit, blackberry and violets; a full-bodied flavour that is both soft and balanced, with a harmonious aftertaste and persistent aroma.
Dry red wine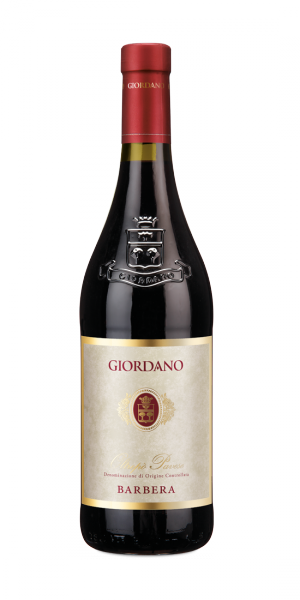 Barbera DOC Oltrepò Pavese
Dry red wine
2016
Clear and bright ruby red in colour, it has an intense and clean aroma with hints of viola.


Serving Temperature
16 °C
Characteristics
The taste has a good structure, pleasant with hints of black cherry and a soft finish.
1 Bottle