Malvasia Pinot Grigio Puglia IGT
Dry white
2020
From grapes of Malvasia and Pinot Grigio. It is a fragrant and attractive wine. The grapes ripen in Apulia, cuddled by a mild and generous climate: from this land inherits its fascinating, versatile and sensual character .


Serving Temperature
14°-16 °C

Characteristics
Clear straw colour with light green reflexes. Rich bouquet of flowers with special hints of yellow fruit pulp, such as peach and apricot. Balanced, light and attractive flavour.
Marketed by: Giordano Vini S.p.A. via Cane Guido 47bis-50 12055 Diano d'Alba (CN) - Italy.

Food Matches
Wine of great versatility, excellent for aperitifs or to relax. It goes well with appetizers, fish or shelfish.
Bottled by Giordano Vini S.p.A - Diano d'Alba - Italy, in the cellars of Valle Talloria
Produced in Italy
Selezione Sommelier
15 bottles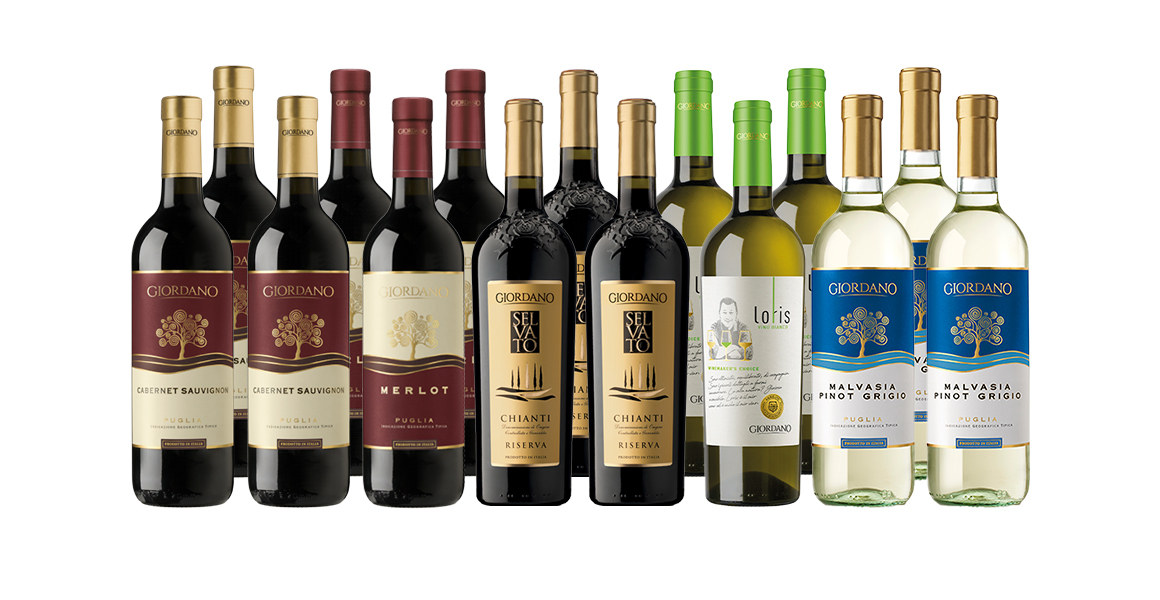 Selezione in Bianco
15 bottles