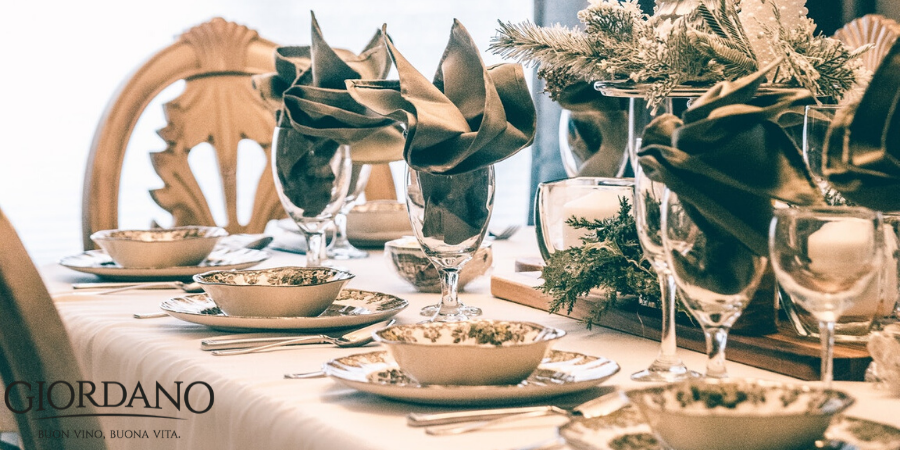 We're almost there: the most wonderful season of the year is approaching. Christmas is in the air: the first decorations have appeared in the windows, cities have turned on the festive lights up and it's time to start thinking about gifts. The atmosphere is marvellous, but there are hidden pitfalls: not being organised can mean frantic last-minute preparations for special Christmas occasions.
Here's how to get it right: a quick 5-step guide to a Christmas with bells on!
Definitive guide to a carefree Christmas
Gifts

Stressed about gifts? Never again! Let's start early this year. Put pen to paper and write down the names of loved ones; then start thinking about the perfect gifts for them. Too easy? It is if you use this very simple method! Next to each person's name, write the first word that comes to your mind to describe them. Write something simple but accurate to describe each person. Now add a second word: what does this person like? You won't believe it, but you've just decided what kind of gift to get for them.
Location

Christmas, yes, but where? Lunch or dinner? Are you hosting or will you be hosted? If you're hosting the party, let yourself be inspired by this year's trends and think about how to make the house special: small decorations, touches of colour, special objects that can give the house everything it needs to become the best place to celebrate.
Menu

Choose the Menu carefully: it can be traditional or uniquely different. Unleash your creativity, make a list of your best dishes and edit your menu by adding or removing items until you're perfectly happy with it. Set a date: by December 10th you will have decided on the menu; shopping and cooking can then be organised calmly.
Cellar

You have created a menu that will delight your guests, all that remains is to choose the best wines to accompany the meal. We can help you with this: we have an amazing selection of wines at excellent prices and an up-to-date Blog for suggestions and tips on making the best choices. And if you look at our offers ... such inviting prices make it seem like Christmas every day of the year!
A thoughtful gift

Give your Christmas guests a special thoughtful gift It doesn't have to be an expensive or exclusive object: it need only be a little something to let your guests know you care about them. An example? A handmade placeholder, a small note with an endearing phrase, or something to make your guests feel at home with you at Christmas. You're already thinking about how to make special invitations, right?