Easter is coming: this holiday is the perfect opportunity to share a time of celebration with loved ones under the banner of great traditional Italian dishes and excellent wines. As with any special occasion, the menu and its accompanying wines are fundamental to the success or failure of the festive meal.
So here are our wine recommendations for your Easter menu from appetizers to desserts. Remember, following the pairing rules is important, but it is even more important to satisfy your tastes and those of your guests!

The appetizer: this business card is a white wine
Any occasion is a good time to prepare something special, particularly if it is a day of celebration. Give the green light to your creative flair in the kitchen! Whether you are offering traditional Easter recipes such as Pasqualina cake and hard-boiled eggs, or more elaborate dishes like stuffed stuffed pastry, it is essential to give careful consideration to the choice of wines that go with your courses as well. We suggest you start with a nice Riesling that is fresh and satisfying. Of German origin, this vine has found a welcoming home in Oltrepò Pavese: here it gives life to an intriguing and structured white wine that is characterized by a particularly rich olfactory profile with delicate hints of flowers and more intense notes of peach and citrus. Clean and frank, it is a certainty for your menu.
Fresh home-made pasta: an evergreen first course
Whether it be cannelloni or baked pasta, classic or vegetarian lasagna, fresh home-made pasta is a must at the Easter table of many Italians. To best enhance egg pasta, we suggest a robust but non-invasive red wine that is fresh and rich at the same time. A Nebbiolo, for example, could be an excellent choice. What will you appreciate about this red from Langa? The forcefulness of the tannin softened combined with the aromatic complexity of ageing: a lovely blend to offer your most demanding guests!
But if you must have a white wine, then go for a more intense and structured one. A Vermentino di Sardegna or a fragrant Chardonnay would do nicely.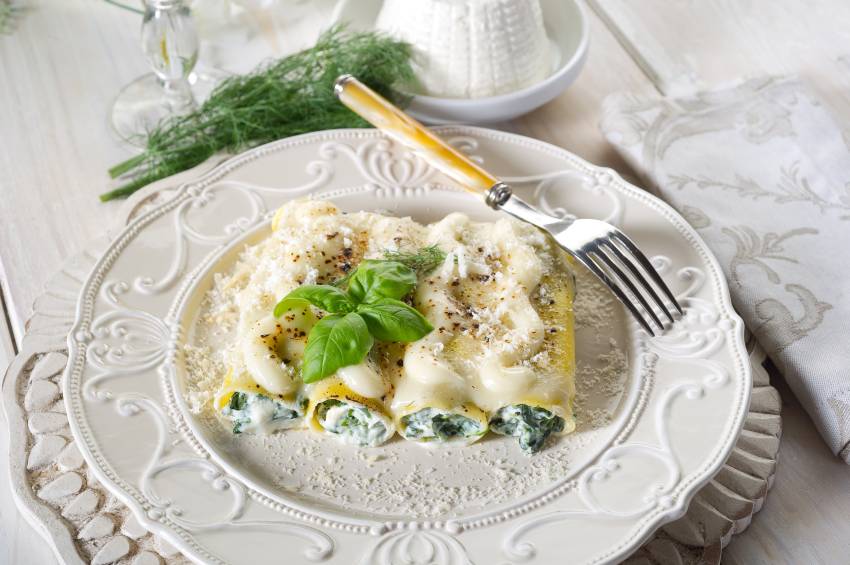 Traditional lamb
The undisputed star of our menu is lamb, an Easter dish linked to the Jewish and Christian tradition that in prepared in increasingly diverse ways as you travel along the boot of Italy. ,
If we are following a classic recipe of baked lamb with potatoes, we can opt for a dry and decisive red like a Chianti. Alternatively, if the condiment is particularly rich, we can enjoy greater intensity with a Cannonau di Sardegna. This wine is a symbol of Sardinia: it is a vigorous, warm and important red that is worthy of being at the centre of the table (and your guests' attention).

Dessert calling dessert!
Like any self-respecting feast, Easter has its own typical desserts, starting with the traditional Colomba cake. The Colomba could be paired with a wine produced from Moscato grapes, a passepartout wine that is always satisfying. But if you want to try something different, we recommend our Crema di Moscato d'Asti, a delicious and delicate blend of grape must, sugar, egg yolk, and Moscato DOCG wine. Use it to accompany your desserts, or the Colomba itself, for an even more surprising effect.
We generally recommend closing the meal with a nice sparkling wine that cleans the mouth. The Blanc de Blancs Dry sparkling wine is the right compromise between freshness and softness.
Haven't yet stocked up on wine to enhance your Easter menu? Discover our catalogue and let yourself be guided by the advice of our experts!