The beginning of a New Year is always marked by a long list of resolutions. Get back in shape, behave better, give up vices and bad habits – these are often the first items on the list, but how long do they really last? To get 2020 off to a good start, we suggest you add another item to your list: drink top quality wine.
To help you fulfil this resolution we have decided to select five of our best wines for you. They are five quality choices, ideal to start the New Year with the right energy and motivation.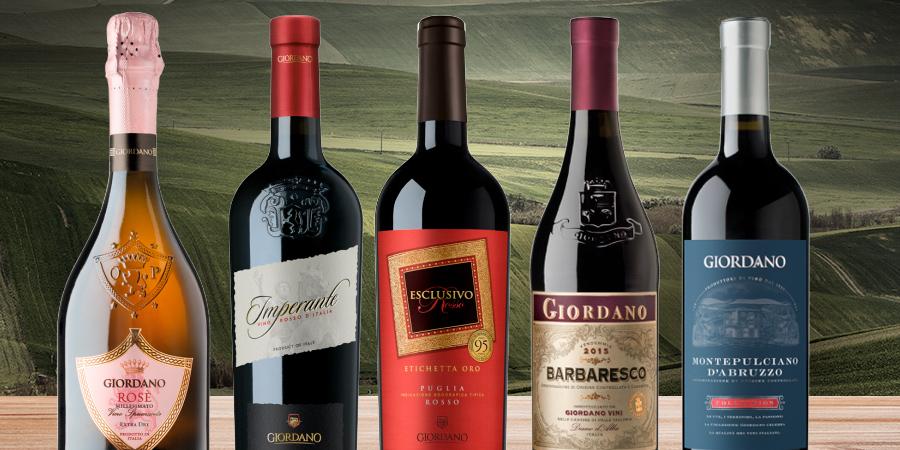 Rosè vino spumante millesimato 2018
The best way to celebrate the coming year is with a toast filled with joy and hope. That calls for a worthy sparkling wine that can delight the palate and lift the spirit. The 2018 vintage Rosé Extra Dry sparkling wine has what it takes to live up to those demands. Thanks to its notes of citrus and rose balanced with berries, it is perfect at any point of the meal and will be appreciated by all your guests, even those with the most demanding tastes.
Imperante vino rosso d'Italia
What could be better than a good dinner of Italian cuisine to celebrate 2020 with friends? What you need to complete the picture is a wine that can balance and enhance the flavours on the table, such as the Imperante Italian red. A harmonious mix of aromas defines the taste of this dry red, ideal both to accompany traditional Italian meat dishes and medium-aged cheeses, and to combine with the more vigorous flavours typical of Mexican cuisine.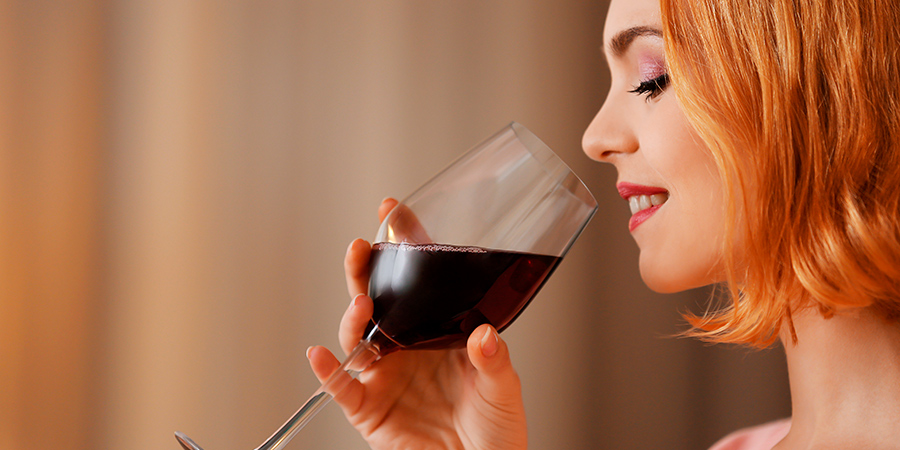 Esclusivo rosso Puglia IGT
Every year at the stroke of midnight on the first of January, we hope that the New Year will be better than the previous one. To fulfil such a desire, you should fill your glass with a wine that lives up to your request: the Esclusivo Etichetta Oro Rosso Puglia IGT is the bottle for you! This award-winning red is the result of careful vinification and ageing in oak barrels that make it your best choice for dinners based on game, cold cuts and red meat in general.
Barbaresco DOCG 2015
For those who prefer to toast the year just ended, instead of 2020, we recommend a wine like Barbaresco DOGC, capable of recounting the passage of time with experience and maturity. This delicate red, the result of a three-year ageing in oak, is perfect for feasting in the mountains on red meats, mature cheeses and dishes that feature truffles.
Montepulciano d'Abruzzo DOC18 collection
To conclude our selection of wines to celebrate 2020, we could not leave out a wine that reflects the feelings of hope and trust that fill many hearts in these early months of the year. The ancient vines used to create the Montepulciano d'Abruzzo DOC struggle to grow in mountain soils and give life to this dry wine with an intense ruby colour. The waiting and expectation inherent in its making render this wine the most suitable choice when waiting for the passage of time to fulfil your desires and give you the energy you need to put all your good resolutions into practice.