Sangiovese Primitivo Puglia IGT
DRY RED WINE
2022
The strength of Primitivo meets the elegance of Sangiovese: the Sangiovese Primitivo Puglia IGT Collection is a red wine with rare finesse. It is vinified in Torricella by our team of passionate oenologists. This wine is characterized by a slight complexity and encloses the potential of two great vines. Not only: the microclimate is perfect to develop personality and harmony in order to give intense moments of pleasure to the most demanding Wine Lovers.


Serving Temperature
18°-20 °C

Characteristics
Brilliant red in color with a purple rim, Sangiovese has an intriguing red fruit aroma with a hint of violet. It is a medium bodied wine, extremely easy to drink thanks to its dry harmonious taste, very soft tannins which perfectly match its low acidity. The finish is long-lasting and pleasant.
1 bottle
£ 13.32/lt.
(cod. 03483)
Marketed by: Giordano Vini S.p.A. via Cane Guido 47bis-50 12055 Diano d'Alba (CN) - Italy.

Food Matches
Sangiovese is perfect for every course, ideal with cold cuts, while relaxing with friends on the open air, soups, pasta and poultry.
Bottled by Giordano Vini S.p.A. - Diano d'Alba - Italy in the cellars of Valle Talloria
Produced in Italy
Linea Collection
Linea Collection
6 wines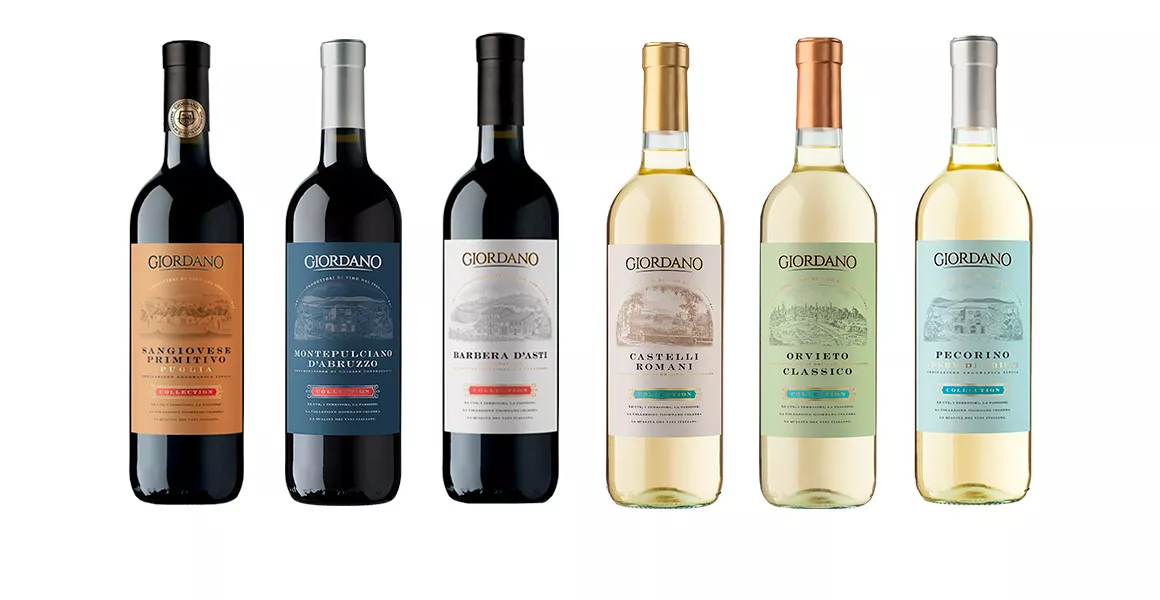 Puglia coast to coast
Puglia coast to coast
12 bottles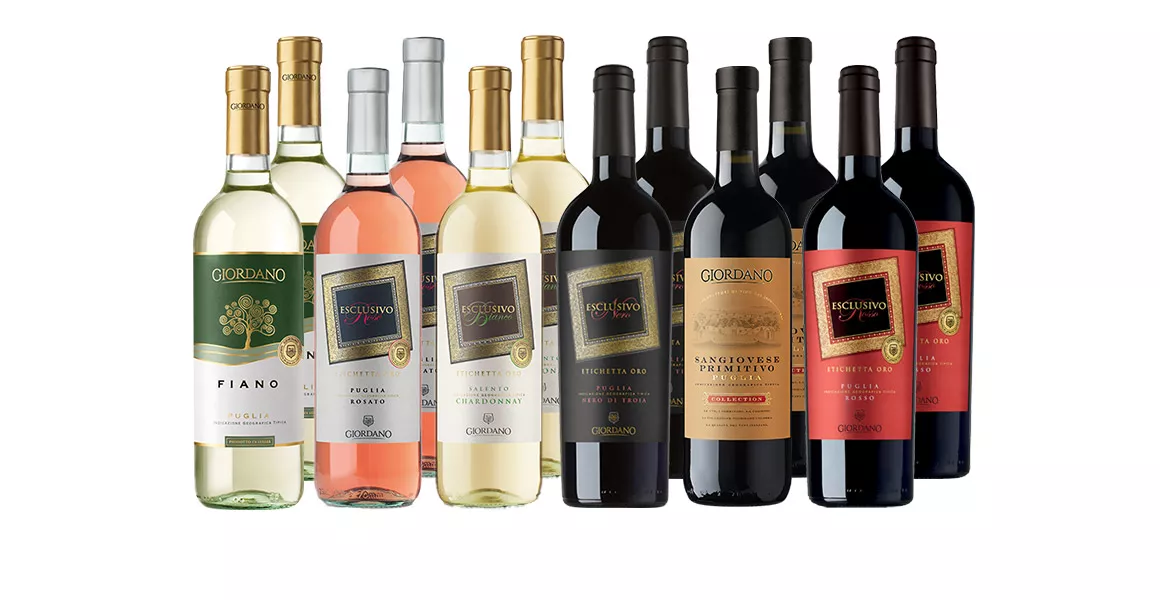 Festa del Gusto
Festa del Gusto
12 bottles + 6 specialities