Picture yourself curled up on the sofa, on a cold winter evening. It's been a long day - one of those that leaves its mark - and the only thing you want is a moment of relaxation all to yourself. This picture could be complete just as it is. Or maybe not...
To keep you company on your colder evenings, there is nothing better than a glass of your favourite grappa, bitters or liqueur.
What are the differences between them, though?
Grappa, for example, is a unique distillate among its kind of spirits. It is obtained from the distillation of the pomace of grapes grown and vinified exclusively in Italy. Grappa di Amarone, grappa di Nebbiolo, and grappa di Moscato are just a few of the main types of grappa you can find in our catalogue. Following distillation, depending on the type of distillate and on the choices of the producer, the grappa may undergo a period of ageing in wood. Ageing in wood gives greater character and body to the grappa, which will lend itself even better to moments of meditation.
Liqueurs are alcoholic beverages made from brandy, to which water, sugar, and essences of aromatic plants, berries, and roots , such as cinnamon, cloves, star anise, or juniper, are added. They are mainly produced with cold maceration or hot infusion, which gives them an intense and characteristic taste. The best-loved liqueurs certainly include Genepy and Genziana.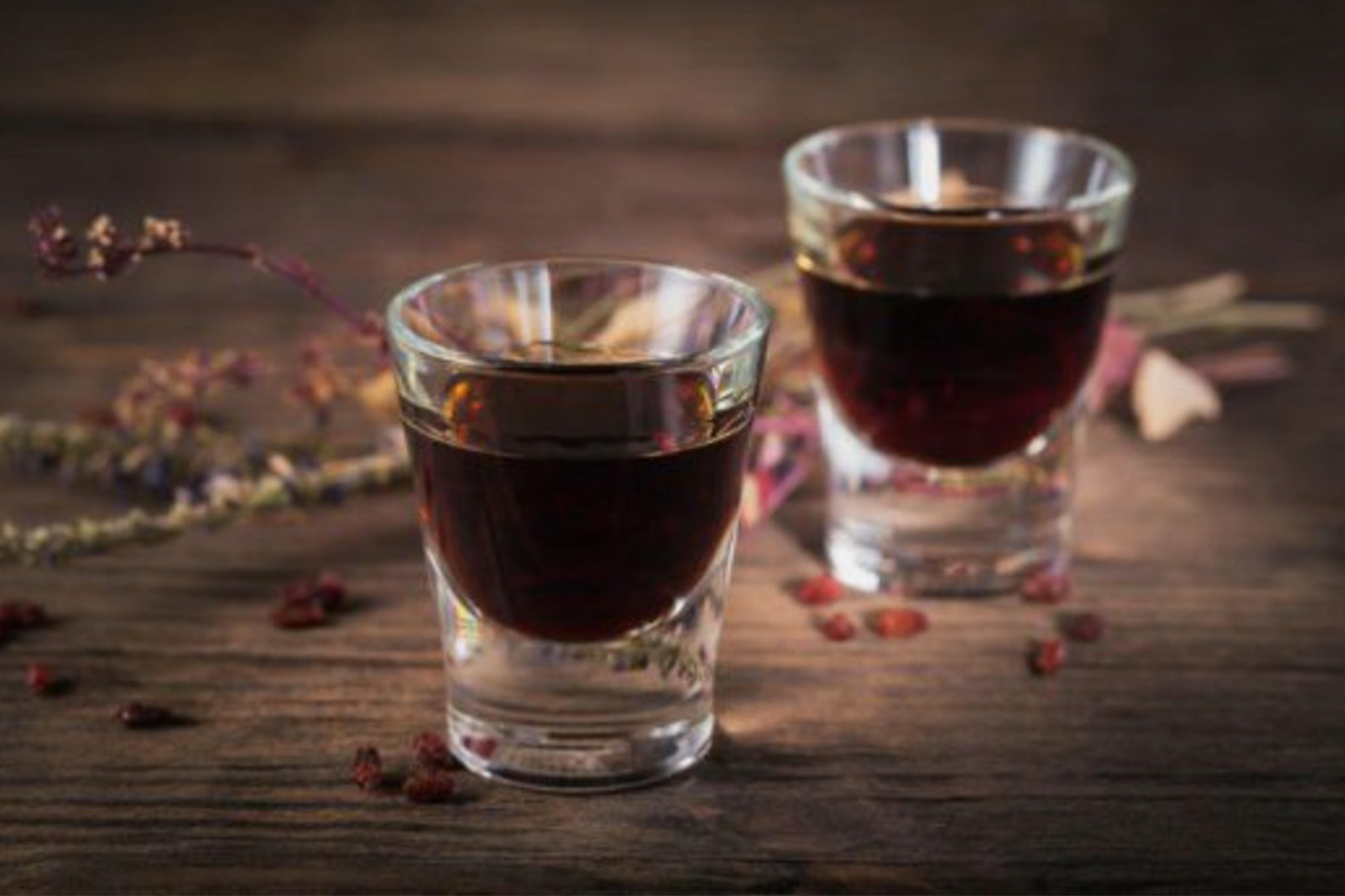 Similar to liqueurs, bitters are always produced by maceration or infusion of aromatic herbs. However, as suggested by their name, they are distinguished by the lower percentage of sugar in them. Famous and appreciated after meals as digestive aids too, there are all kinds of bitters produced with local herbs and aromas. Such as the Amaro di Langa that is obtained from the infusion of herbs and roots as tradition requires, or the intense Amaro del Moro.

Alcoholic beverages can also be used to create surprising drinks that are perfect as an "over the top" aperitif. If you are looking for a cocktail that will leave your guests speechless, try the Lucky Star! Quick and easy to make, no-frills but very satisfying: all you need is Sambuca, prosecco, mint, pink grapefruit juice, and salt. Squeeze half a grapefruit and filter the juice; add it together with the mint, salt, and Sambuca in a mixing glass with ice. After mixing the ingredients, pour everything into a well-cooled glass and add the Prosecco. Top it all off with a slice of grapefruit as a garnish.