Today the capital of happy hour is undoubtedly Milan, yet the real Italian-style aperitif has more than two centuries of history and an ancient tradition that has its roots in the greatest cities of our country.
For decades, the ritual of the aperitif has united the people of Turin, Venice, Naples and Milan, but with a different formula from the current one. Along with an alcoholic drink, often a good glass of wine, there was not a rich buffet as nowadays but some snacks and appetisers, both sweet and savoury.
The aperitif of former times was a moment to share with friends before lunch, sometimes even in the late morning, and not just after work as happens today. Reliving this ritual, which is still current today among the most faithful lovers of the "authentic" aperitif, requires only a few ingredients but they must be carefully selected.
Here is our suggestion for a happy hour that combines taste, style and tradition.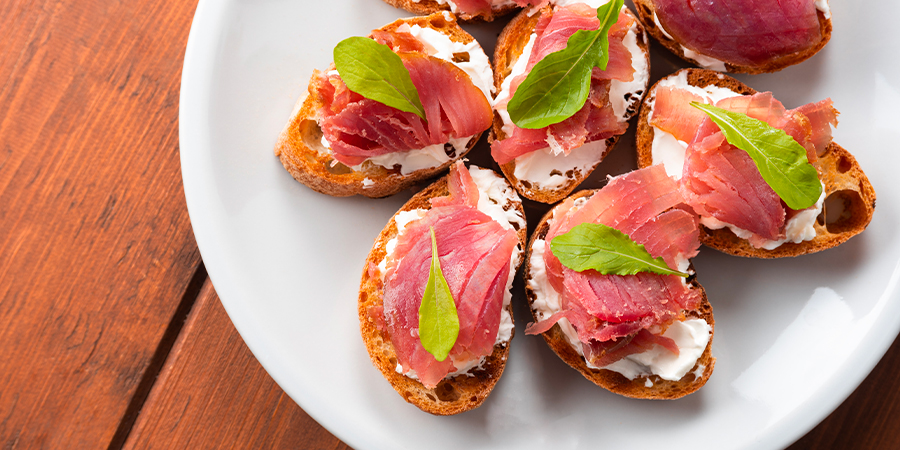 Bubbles, the constant companions of happy hour
There can be no aperitif without a glass of bubbly, the perfect accompaniment for cold savoury appetisers, such as canapés with artichoke cream or light cheese snacks. You can pair with an Extra Dry sparkling wine like the '900 Gran Giordano, which is light and refreshing. Thanks to its citrus notes and fruity bouquet, it has all the right qualities to enhance your aperitif with style. If you're a fan of sparkling wine, our Prosecco DOC won't let you down. It is pleasant, balanced and refined and can be sipped with gusto.
Still or sparkling? White wine, pre-dinner
Fresh, fruity and seductive: these are the essential characteristics that a white wine must have as an aperitif. Loris Vino Bianco with its hints of peach and pineapple has all the qualities a wine needs to be sipped during a happy hour. Pair it with cold pasta or croutons with tuna or anchovies to enjoy its full body.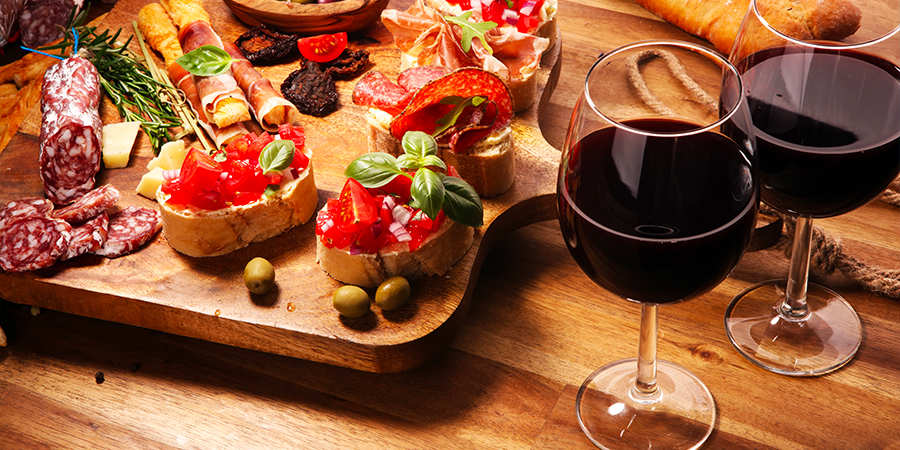 Aperitif in red, with Lambrusco
If served cold together with a board of cold cuts and cheeses, the aperitif par excellence must be the Lambrusco di Modena DOC. Pleasant and harmonious, with just the right amount of sparkle, it is the right wine for a substantial, satisfying and tasty Italian-style happy hour.