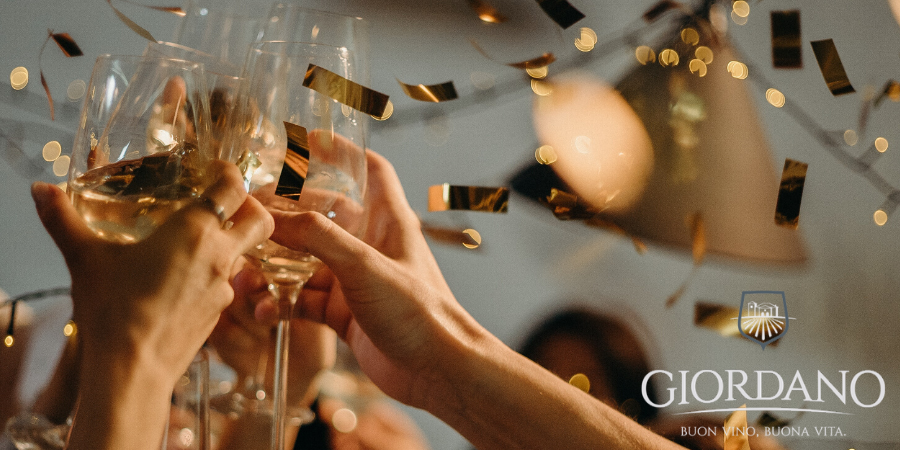 The holidays are coming – and you still haven't chosen the menu for New Year's Eve? Can't decide what to make because you don't have time to prepare something too elaborate? Don't worry! In this article, we'll help you to survive the New Year's Eve dinner, prepare a five-star menu and greet the New Year with joy and happiness.
The choice of menu is very important, as well as that of wine, which should be matched primarily to the dishes you decide to prepare. So if you decide to go for fish, you'll have to pair it with white wine and if, on the contrary, you're a meat lover, red wine is almost a given.
The New Year's Eve dinner menu
If you don't have much time to cook but still want to impress your guests, we recommend that you choose a menu with recipes that are delicious, but quick to make.
Zampone
A dish that is a must for a New Year's Eve dinner is zampone (stuffed pig's trotter) or cotechino (pork sausage), both accompanied by lentils: you can serve them as an appetiser, perhaps together with the typical festive sausages, or offer them during the New Year's toast as per tradition.
Fish

To give a touch of sophistication to your dinner, start the evening with a delicious fish-based dish: you can commence with linguine accompanied by clams and cherry tomatoes and then also serve scallops au gratin – simple to prepare and always well received.
As a second course, you can also offer pan-fried prawns with lemon or a delicious dish of salmon baked in foil.
With the fish menu, as we have already said, you will prefer a white wine: we recommend the "Vermentino Terre Siciliane di Giordano" which, thanks to its rich and balanced flavour, will accompany your dishes to perfection.
Be careful if you decide to combine a rosé wine with fish at mid-dinner; better to serve it at the end of the menu.
Meat

If, on the other hand, you decide to opt for a meat menu, choose a light red wine or a sparkling rosé that is more easily suited to lightly-cured meats, such as a Rosè Vino Spumante Millesimato or a Bonarda dell'Oltrepò Pavese DOC.
The much-awaited "Midnight Toast"
For the midnight toast, what could be better than a good Prosecco? The latter is, in fact, perfect for all occasions, and you can be sure that your friends and guests will appreciate it very much. Complete the toast with a slice of panettone or pandoro and the success of your New Year's Eve dinner will be guaranteed!
If you liked this article, don't forget to share it with your friends on your favourite social media!