Cellar in White
( Code 47749 ) - 1 Package
12 Bottles
If your heart as winelover beats for white wines, then this is the right selection for you. Fine and intriguing wines, masterpieces refined over the years by the daily work of our passionate enologists. Yours will be a very elegant Cellar in White: invite your friends for an unforgettable toast!
Hamper includes :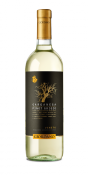 2 x Garganega Pinot Grigio Veneto IGT 2016
Delicately floral dry white made from the careful vinification of two prestigious grapes from the Veneto - Pinot Grigio and Garganega.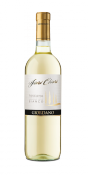 2 x "Fiori Chiari" Toscana IGT Bianco
Directly from Tuscany a young, fresh, pleasant white wine.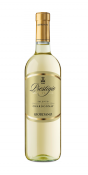 2 x Chardonnay Salento IGT 2016 Prestigio - Gold Label
The wine is made in our winery at Torricella in the province of Taranto, using perfectly ripe grapes.The result is a pleasant, quaffable wine with all of the elegance and "finesse" that one would expect from such a noble wine.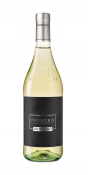 2 x Provobis
A delicately sparkling wine with hints of lime flowers.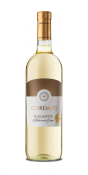 2 x Raggiante Bianco
Elegant white with a good body, created from a mix of different "cuvees" assembled in the Giordano Wineries. The name comes from the sun's rays that are particularly intense in the Mediterranean areas in which its grapes are grown.
Pleasantness Index : 90 /100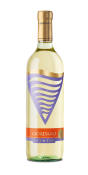 2 x Eventus Bianco
A modern wine studied at length by the master winemakers at Giordano to satisfy the most discerning tasters. It is obtained with the best white grapes, grown in the most suitable areas. The vinification involves immediate separation of the skins from the must, followed by fermentation at very low controlled temperature, to preserve its freshness and aroma. The name, Eventus emphasises the unique and rare characteristics of this wine.
Pleasantness Index : 94 /100
We also recommend you try