Spring has finally arrived! How wonderful it is to be able to enjoy the increasingly longer days, the warm air and the delicate scent of flowers, right? There's no doubt about this: it's the ideal time to organise a great trip out of town! If you don't have many ideas about which destination to choose, we can suggest one for you: Piedmont! With its hills, vineyards and green paths, it's simply perfect for a nature-inspired picnic with great glasses of wine. Come on, read this article as we will give you some advice on how to organise a perfect lunch "sur l'herbe".
Spring in Piedmont: a ride in the countryside
Maybe you weren't born a sportsman, but a bike ride in spring is always nice, don't you think? Piedmont also offers many naturistic paths to ride along safely and without extreme effort (you don't necessarily have to embark on professional biker ventures, mind you! 😉) so you can choose a less demanding but very scenic route. Imagine pedalling through the vineyards with the wind in your hair and that spring scent in the air…What an amazing feeling! Of course, you can't forget to put a tasty snack in your backpack along with a great bottle of wine: cycling, you know, creates an appetite! For your "after bike" picnic, a nice fresh PIEMONTE CORTESE DOC would be perfect, perhaps accompanied by a tasty rice salad, turkey sandwiches, fresh salads or gourmet fish carpaccio sandwiches. In short, unleash your imagination and prepare a satisfying but not too heavy snack, otherwise the return ride could be a bit too tiring, don't you think?
Spring in Piedmont: trekking with a toast
If you prefer walking to cycling, Piedmont offers dozens of wonderful treks, for all levels of experience: whether you are super-trained or a beginner, you just need to carefully choose the most suitable route for you and…Set off with your backpack over your shoulder! What is essential for your post-walk picnic? Definitely a substantial snack, some fruit and a good Piedmontese bottle of wine, for an all-round celebration of the region. If you make a substantial pasta salad, or a sandwich with tasty cured meats, you need to uncork a nice NEBBIOLO LANGHE DOC with its aroma of cherries preserved in alcohol and violets. It would also go great with a creative cold dish, such as a chicken salad, parmesan flakes, celery and pomegranate: unleash your imagination and prepare a satisfying snack, because even the "softest" walks are demanding and you need the right amount of energy to fully enjoy them.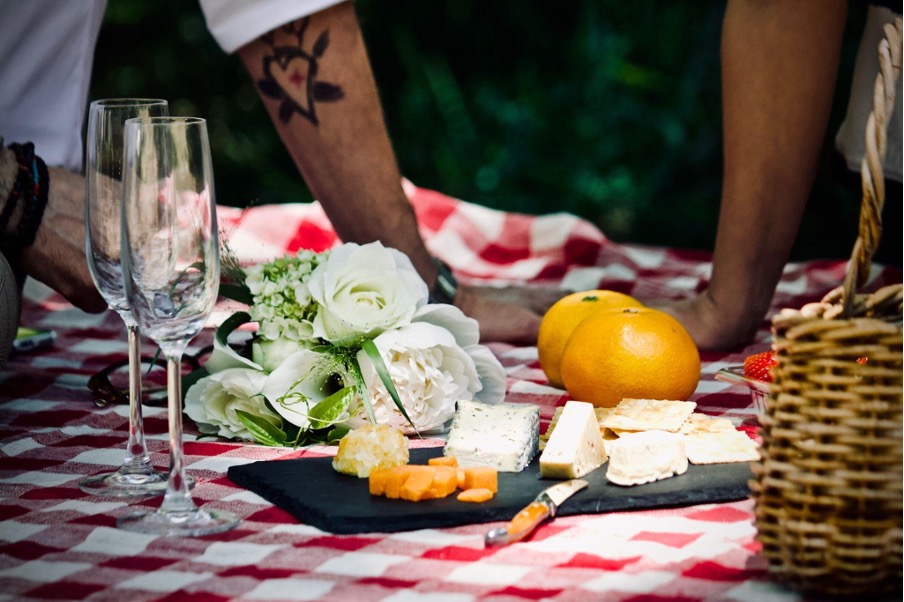 Spring in Piedmont: an "en plein air" brunch
If you prefer relaxation to those slightly "harder" outings, how about a brunch "en plein air"? You can choose a location that you like, load up the car with some delicacies and arrive comfortably at your chosen destination so that you can enjoy nature without too much effort. Don't forget to pack in the boot some delicacies, a nice comfortable towel and some pillows, a substantial picnic basket and…the perfect bottle of wine, of course! When it comes to brunch, there's only one rule: creativity! From bagels with salmon to vegetable omelettes, from tarts to muffins, whatever dish your menu includes, you'll be on the safe side with a PIEMONTE DOC CHARDONNAY: delicate and fresh, it will accompany you with its delicate aromas throughout the meal. Oh, if you're with friends and want to organise something fun, you can try offering your friends a little tasting in the open air: who knows, a glass sipped on the grass can have a totally different flavour!
Now that we've given you some ideas for organising a trip to Piedmont and enjoying some great wines from this exceptional land, come and visit us at Giordano and stock up for your next picnic "sur l'herbe".