Created as an ideal accompaniment for meals, it is now the base of three DOCG wines and more than 30 DOC. Thanks to its adaptability and quality, we can say without doubt that Barbera is the perfect wine to bring to your table all year round. Just take a sip and you will be impressed by its pleasant spicy notes and the scents of fresh fruit and flowers, while in the mouth it surprises with the full-bodied but fresh taste that distinguishes it both in the still and in the sparkling versions.
Barbera and pasta: an indomitable love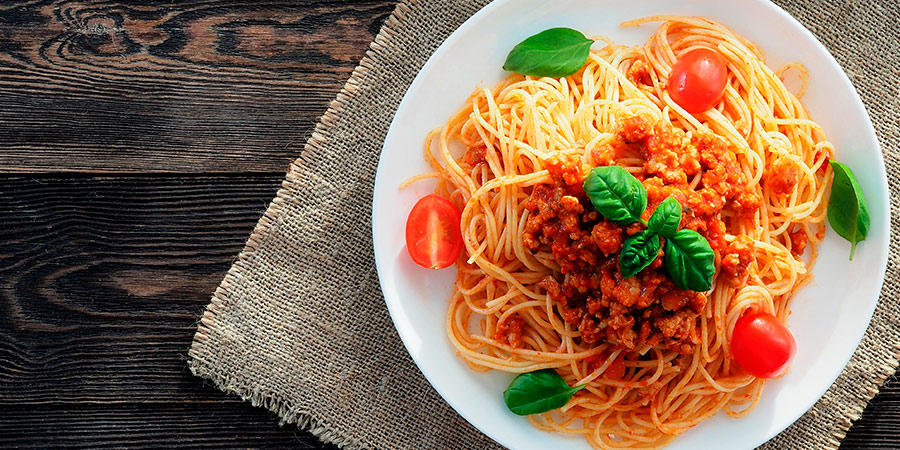 Barbera never ceases to amaze us, even in spring. Have you ever tried it with a plate of filled pasta or a lasagna? If the answer is no, remedy this as soon as possible so you can discover the wonderful harmony that the acidity and freshness of this red can create together with fresh or dried pasta. Another exceptional combination is with bronze-drawn fusilloni: whether they are seasoned with an appetizing meat sauce or the stars of a seasonal pasta pasticciata, the pairing with Barbera will be amazing!
Combine with traditional cuisine for an explosion of flavours
Are you so attached to traditional dishes that you can't give them up even when the temperatures rise? Barbera becomes a voice of authenticity when combined with an antipasto of fried gnocchi with cold cuts and cheese or with meat-based main courses. You should also try it with the typical sauces of Northern Italy, such as the ragù alla contadina, to discover the typical flavours on the plate and in the glass.
Flavour and lightness with Barbera
If you love to enjoy light-flavoured cuisine during the summer, don't forget that Barbera can also enhance spring dishes in an outstanding way. With a frittata of asparagus, herbs or fresh cheese prepared with a fine extra virgin olive oil, this timeless wine will bring an unimaginable burst of freshness.