La Tradizione del Piemonte
12 bottles
A collection that brings out the excellence of the territory, a place with a very strong wine tradition. Twelve bottles that convey the best of the great regional denominations, perfect for savouring every drop of the finest Piedmontese tradition.
£
94
.99
£ 133.88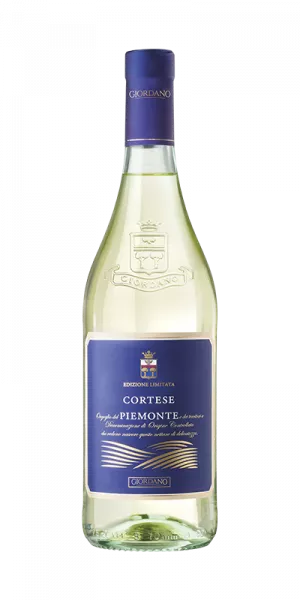 Piemonte Cortese DOC
Dry white Wine
2022
A classic among Piedmontese white wines: born on the hills of Langhe and Monferrato, light and pleasant thanks to a very low alcohol content. Our Cortese has obtained a prestigious score in the yearbook of the best Italian wines, signed by Luca Maroni: 92 points.


Serving Temperature
10°-12 °C

Characteristics
In the glass, it offers a yellow straw colour, with slight greenish reflections. The perfume has echoes of flowers and fruit, with clear sensations of acacia and pear. On tasting, it is light and fresh, pleasant and lively.
Format: 0.75 l
Dolcetto DOC Piemonte
Dry red wine
2022
Piedmont has many lands, Piedmont has many souls: in Dolcetto Piemonte DOC, the facets of a complex identity find perfect synthesis. In the glass it always manages to amaze, gradually unveiling its full expressive spirit. Unlike the denominations linked to a specific territory, Dolcetto Piemonte DOC manages to build relationships between the small differences of a historical varietal, playing with nuances and impressions. An exchange of tastes and tones, a mosaic of different sensations waiting to be reconstructed.


Serving Temperature
18 °C

Characteristics
It's ruby red to the eyes, with subtle violet hues. The olfactory profile is rather broad, characterised by clean and persistent floral aromas: a vinous nose, pleasantly characteristic, stimulating curiosity and opening to a taste that immediately demonstrates a perfectly accomplished balance. Low acidity, a tannic structure of measured intensity, enveloping and pleasant overall, the Piemonte Dolcetto DOC is a different red from the usual, and never insipid.
Format: 0.75 l
Winemaking
To obtain a fully successful Dolcetto Piemonte DOC, the work begins with accurate research and detailed mapping of the best vineyards, where the vine can better express itself. Once the fruit choices have been made, matured in the Piedmont hills with a rich composition and excellent exposure, we proceed with harvesting and traditional winemaking. Some expert knowledge allows the full expressive potential of the grapes to be transferred to the must, the peculiarities that make the aroma of this red so fruity and personal.
Curiosity
Dolcetto Piemonte DOC owes its name to a characteristic of the grapes from which it is produced: sweet, precise, and characterised by a low acidity compared to its cousins ​​such as the Barbera and Nebbiolo. It is one of the most popular reds in Piedmont, pleasantly dry, satisfying and without overabundance. Compared to the Costafiore, which is more everyday, reassuring and definite in the influences of the land of origin, whereas the Costafiore is more thorough and austere. Definitely two wines to try, the two faces of a 'Made in Piedmont' red.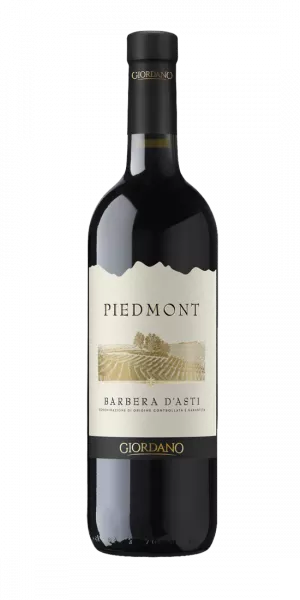 Barbera d'Asti DOCG Piedmont
Dry Red wine
2022
A great Piedmontese classic, from Barbera grapes, skilfully aged in oak barrels. All the spirit of Asti wine enclosed in a sincere wine, drinkable but with a strong character, made for those who love authentic things.


Serving Temperature
18°-20 °C

Characteristics
Dense, deep red with purple hues; a wonderful fragrance with greatly expressive appeal: blackberry and wood balm in a soft, calibrated succession. A flavour with an admirable soft-acid balance, and a full body that makes it fleshy on the palate.
Format: 0.75 l