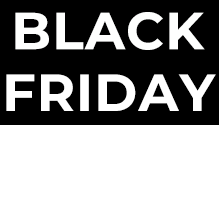 Black Friday
BLACK FRIDAY SPARKLING: THE RIGHT REFILL
6 Sparkling Wines
Get ready for the holidays, take advantage of Black Friday: a wine lover like you knows it's better to fill up the cart to always have the right label. Just one click!
£
39
.99
£ 68.14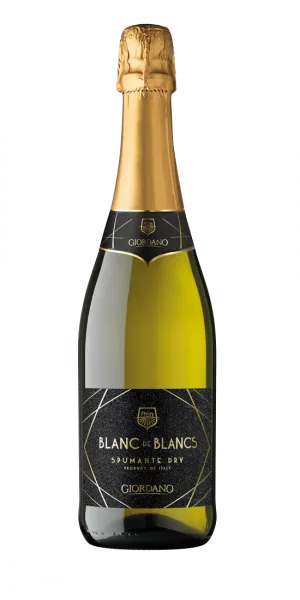 Spumante Blanc de Blancs Dry
Dry sparkling wine
With a higher sugar content than the Extra Dry version, the Giordano Blanc de Blancs spumante is soft and sensual, a versatile and inviting Bollicina. The new label is a declaration of intent: when you require a touch more elegance, this is the sparkling wine to be uncorked. Perfect with an aperitif, excellent with fish and shellfish, fantastic with a cheese platter (better if fresh) and does not go amiss with small pastries and desserts. Do you want a Bollicina for all seasons? You just found it!


Serving Temperature
6°-8 °C

Characteristics
The design of the label recalls the excellence of Made in Italy fashion: graceful, sinuous and bright. Beyond the dark frame that proudly declares its name, the Giordano Blanc de Blancs Spumante Dry offers a very light colour, with clear and persistent golden reflections. With a fine, vivid and caressing bubble structure. Scents of citrus and acacia stand out on the nose, on a very articulated scented carpet. Elegant on the palate, fresh and dry. The refined character has a clear finish, memorable and stimulating.
Format: 0.75 l
'900 Gran Giordano
Sparkling Wine Brut
Made from white grapes which are particularly suitable for sparkling wine due to the low alcohol content and distinct scents, it is obtained with the Charmat method, a second fermentation that gives kindness and finesse to the wine.


Serving Temperature
8°-10 °C

Characteristics
White golden color with greenish glares and well calibrated and continuous perlage. Rich, fruity flavor, with strong hints of citrus. The taste is fresh and pleasantly balanced, enhanced by the fineness and lightness of the bubbles.
Format: 0.75 l
Moscato Spumante Gold
Sweet sparkling wine
Obtained from Moscato Bianco grapes, grown with the Guyot system. Winemaking and sparkling process are made in vats and autoclaves in temperature controlled stainless steel.


Serving Temperature
6°-8 °C

Characteristics
Golden yellow with greenish hints, fine and persistent bubbles, intense and fragrant, with strong floral and fruity notes. Typical aroma of the Moscato grapes, well structured and smooth, with the right balance between acidity and sweetness.
Format: 0.75 l