Selvato
6 bottles
Tuscan reds of good body and intense bouquets. The presence of a strong tannic component makes them perfect with barbecued meat dishes.
£
49
.99
£ 75.14

Selvato Chianti DOCG
Dry red wine
2022
Italy's most loved red wine - this classic Chianti comes from the soft, rolling hills of Tuscany in an area between Florence and Siena.


Serving Temperature
18 °C

Characteristics
Ruby red colour with orange hues, it reveals a clean floral bouquet with oak, red berry fruit and hints of vanilla. It has a warm and harmonious taste and it is very rich in the mouth and it has a good long-lasting finish with notes of dark Morello cherry.
Format: 0.75 l
Selvato Chianti DOCG Riserva
Aged red wine
2019
The Chianti is defined as "Riserva" only after a 24-month-aging in wooden barrels and a refinement in bottles for another 3 months. This allows the wine to evolve and mature completely, so that it can be appreciated when harmoniously accomplished in its development.


Serving Temperature
18°-20 °C

Characteristics
It has a red color with garnet reflections. The bouquet is intense and delicate with floral notes of violets, wild berries and vanilla. On the palate it is harmonious and elegant with good structure.
Format: 0.75 l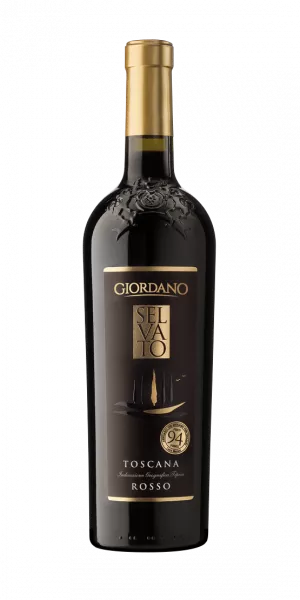 "Selvato" Toscana IGT Rosso
Aged red wine
Red wine aged in oak barrels, full of suggestions of a land that loves wines and has a long tradition of excellence. Luca Maroni, prestigious sensorial analyst, has attributed to our Toscana Rosso Selvato an exceptional evaluation in the yearbook of the Best Italian Wines: 94 points.


Serving Temperature
18°-20 °C

Characteristics
Bright red colour with hints of grenadine; a fine, variegated fragrance with notes of ripe fruit, spices and vanilla; a warm, harmonious flavour with a full, persistent and pleasingly soft body.
Format: 0.75 l