Hugo MiVita
Flavoured wine-based drink
It is one of the world's most famous wine cocktails, very popular in Northeast Italy, Austria, Germany and Switzerland. Its elderflower aroma is unmistakable, its thirst-quenching freshness is irresistible and it immediately brings a taste of summer and holidays. In this original ready to drink formula it is a light, smooth aperitif, perfect to share in a happy hour with friends.
Drink it cold, with a few ice cubes and two mint leaves.


Marketed by: Giordano Vini S.p.A. via Cane Guido 47bis-50 12055 Diano d'Alba (CN) - Italy.
Produced by C.A. IT00ATA00034G
Distributed by Giordano Vini S.p.A - Diano d'Alba - Italy
Wine of the European Union

Selezione MiVita
8 bottles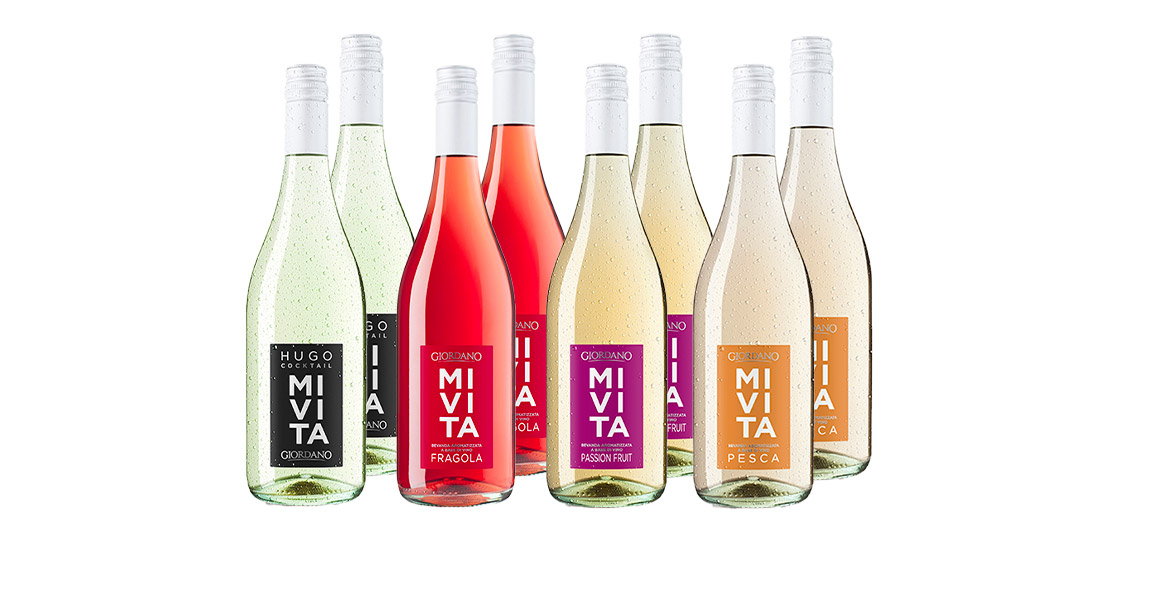 4 bottles of Mivita
4 bottles