Christmas with your family, and Easter... too!
With your family, organise a video call to say hello to distant relatives and friends, and be ready to say "cheers" with the indispensable glass of a good sparkling wine. Choose to uncork a '900 Gran Giordano, the new Extra Dry sparkling wine from our cellars that has all the right qualities for wishing the best to your loved ones. The fragrant citrus notes and light sparkle make this wine perfect for antipasti and fish dishes, but above all as an aperitif or with dessert. Our advice is to buy two bottles and keep one aside so that those who cannot celebrate with you in person can taste it as soon as possible.
The Easter Monday barbecue at home
Who said you can't prepare a barbecue for this Easter Monday too?
So you don't miss out on barbecued meat, dust off the grill or electric barbecue you have stored in the cellar and start up an inviting bbq of hamburgers and steaks right on your balcony.Together with your family you can recreate the flavours of the barbecue and make these festive days special in an alternative way. But don't forget to pair grilled red meats with a wine that makes the most of them. We recommend the Barbera DOC Piemonte of 2018, an elegant dry red wine with hints of cherries and blackberries, which, thanks to its full-bodied and lasting taste, can also be perfectly matched with cold cuts and cheeses of all kinds.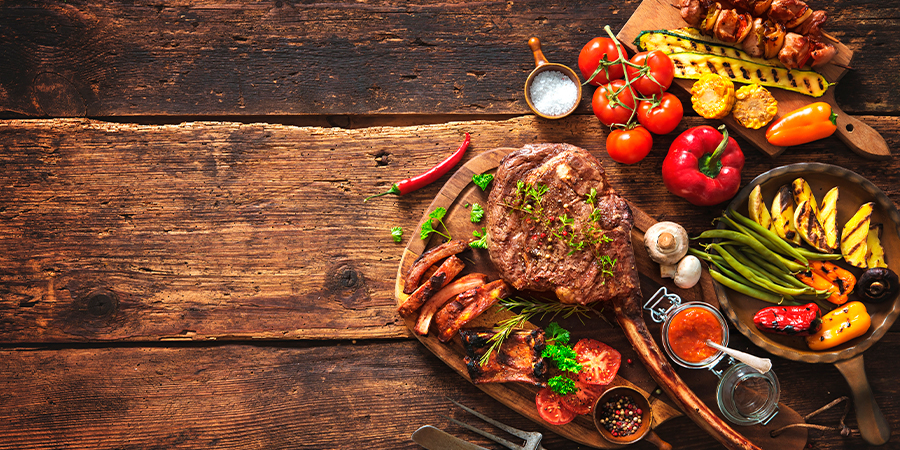 An extra reason for a romantic lunch
If you are sharing this time with your partner, you can arrange a perfect lunch for two on Easter or Easter Monday. Prepare a seafood first course, such as spaghetti with clams and bottarga or a simple baked or grilled fish fillet: any dish prepared with love will make these festivities special and unforgettable. To toast, let yourselves be embraced by the fresh and balanced flavour of Bianco Terre Siciliane IGT. This exhilarating wine will enhance all your preparations, leaving a pleasant sensation and an intense note of fruit and aromatic herbs on your palate.