Lugana DOC is a fresh and versatile white wine, which is produced on the southern side of Lake Garda, in Cavallo between Lombardy and Veneto, an area with a unique terroir.
GRAPE VARIETY AND PRODUCTION AREAS OF LUGANA DOC WINE
Lugana DOC is a wine that is closely linked to its territory.
Also called Turbiana or Trebbiano di Lugana by the locals, it is produced from Trebbiano di Soave grapes. According to the production regulations, other non-aromatic white grapes suitable for cultivation in the Lombardy region and the province of Verona may also be included in the production of Lugana DOC wine, up to a maximum of 10%. Although this white grape variety is also cultivated in other parts of Italy, the production area of DOC Lugana wines includes only a few municipalities in the provinces of Brescia and Verona and is situated on predominantly flat, loamy soils that benefit from the microclimate and lake breezes. It is precisely to the south of Lake Garda that it has found its terroir of choice, capable of producing excellent and unique wines.
LUGANA DOC: A WINE WITH AN ANCIENT HISTORY
The origins of the variety in the land of Lugana have very ancient roots: in fact, its seeds have been found in some pile-dwellings dating back as far as the Bronze Age. Praised by renowned poets such as Catullus, by kings, nobles and various writers, the numerous historical records of this wine demonstrate its quality and value.
Credit for its fame also goes to the beauty and tourist appeal of Lake Garda, which have allowed Lugana DOC wine to be recognised and appreciated abroad, especially in Germany, and even reaching China and Japan. The great international success achieved can also be seen from the fact that 50% of Lugana wine production, with its 2,000 dedicated hectares, is destined for overseas, becoming the first wine to be exported from Lombardy.
Lugana wine gained Denominazione di Origine Controllata status in 1967, while its Consorzio di Tutela (Protection Consortium) was established in 1990. Later, new types of Lugana were introduced, up to 2011 with the inclusion of the Riserva and Vendemmia Tardiva types.
WIE VIELE WEINVARIANTEN WERDEN IN HOW MANY VERSIONS CAN LUGANA DOC BE MADE?
The Denominazione di Origine Controllata includes various types of Lugana, with precise characteristics:
Lugana: dry but soft wine, easily drinkable. It has a straw-yellow colour tending towards greenish or golden, with floral, fruity and citrus aromas and a slight hint of wood. On its own, it makes up about 90% of the entire denomination;
Lugana Superiore: is aged for at least 12 months, has a delicate bouquet and a full-bodied, harmonious flavour. It is more complex than the basic version;
Lugana Riserva: an evolution of Lugana Superiore, it is subjected to an ageing period of at least 24 months, 6 of which are in the bottle, and presents more smoky notes and a characteristic savouriness and persistence;
Lugana Vendemmia Tardiva: this version also requires an ageing period of one year, is golden in colour tending towards amber, and has a harmonious and not excessively sweet flavour. It is produced from grapes left to ripen on the vine to enrich them with residual sugar;
Lugana Spumante: sparkling wine made by the classic and Charmat methods, it is characterised by a fragrant bouquet with fruity nuances and a fresh, refined flavour.
FOOD PAIRINGS: WHAT TO EAT WITH LUGANA DOC?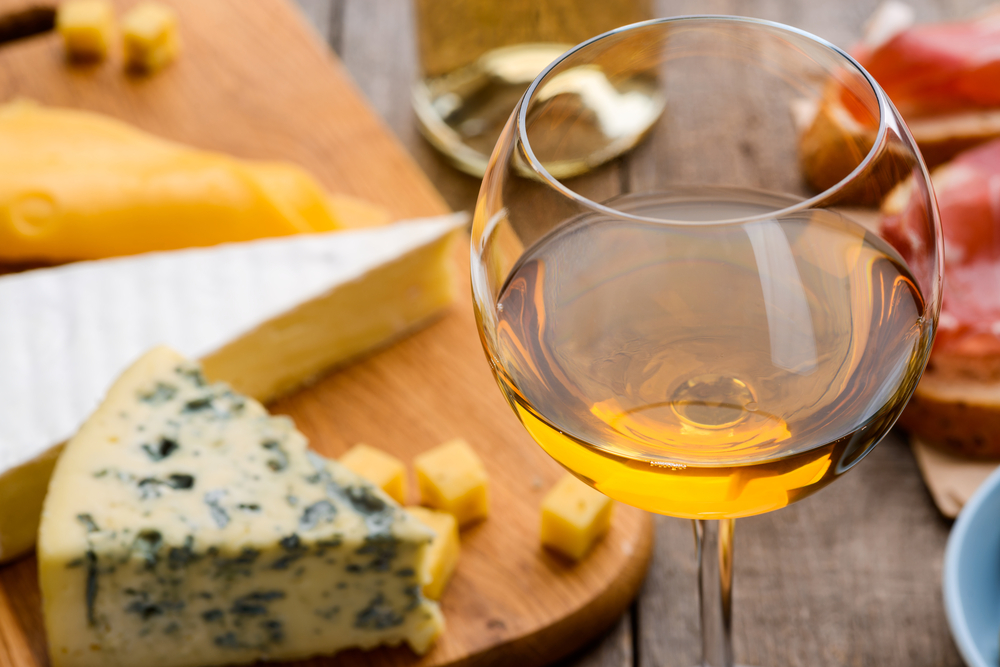 Lugana DOC, to be served at a temperature of between 10° and 12º, is a delicate and versatile wine that in its basic version goes perfectly with hors d'oeuvres and with seafood menus, especially with lake fish. In the Lugana Superiore version, it is appropriate with elaborate first courses and white meats, while the Lugana Riserva goes well with mature to softer and herbed cheeses. Lugana Spumante goes well with every meal; Lugana Vendemmia Tardiva goes very well with gorgonzola or dry (but not too sweet) pastries.
Lugana DOC is a white wine that you can store in your cellar for even two or three years, while the Superiore and Riserva versions have an ageing potential of up to ten years!
Now that you know all about Lugana, all you need to do is stock up your cellar! Discover the Lugana Collection so you can always have a bottle on hand for your special dinners.