Giulia Vino Bianco d'Italia
Dry White Wine
A fresh, delicate white, straw yellow in colour with a light golden tinge. An elegant, floral aroma is detected by the nose, while a distinct minerality captivates the palate. For an evening of seafood, it is the ideal companion, especially if crudités or exotic sushi are on the menu.


Characteristics
Straw yellow in colour, with a golden tinge. A fresh, delicate white with an elegant, floral aroma. It surprises on the palate, revealing its distinctly mineral flavour.
£
5
.69
£ 9.49

Marketed by: Giordano Vini S.p.A. via Cane Guido 47bis-50 12055 Diano d'Alba (CN) - Italy.

Food Matches
Bottled by Giordano Vini S.p.A. - Diano d'Alba - Italy in the cellars of Valle Talloria
Produced in Italy
Idealist Selection
10 bottles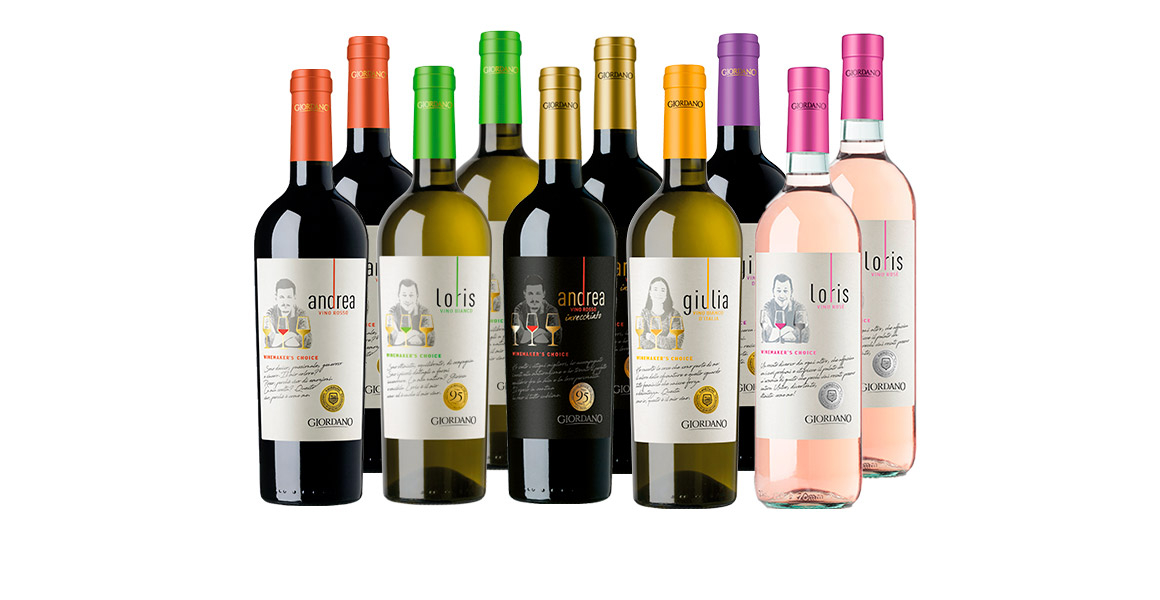 WHITE SELECTION & FREE 3 LITRE PALPITO WINE - WHITE PLUS 2 SPARKLING WINES
9 whites + 6 specialities + Free bag in box white wine + 2 sparkling wines 7PM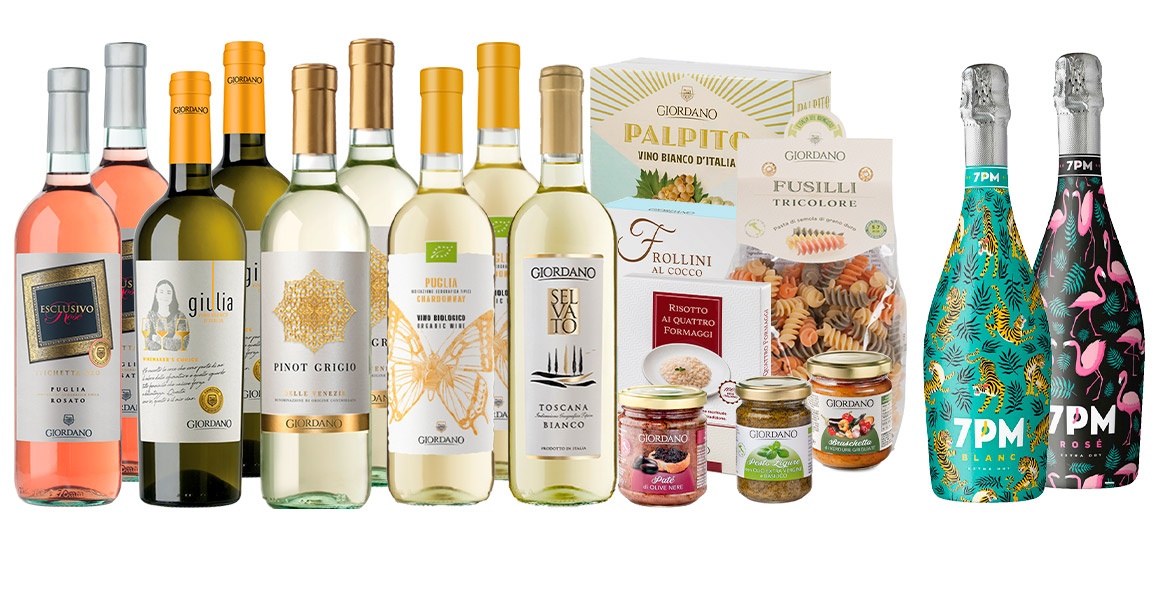 WHITE SELECTION & FREE 3 LITRE PALPITO WINE
9 whites + 6 specialities + free bag in box white wine