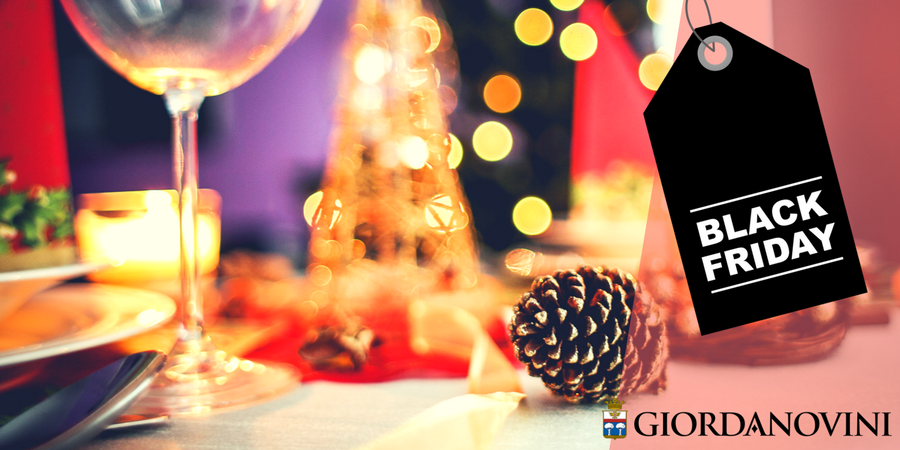 Buying wine online is no longer a taboo: not only because a lot of people do it nowadays, but also (and above all) because first Black Friday, followed by Cyber ​​Monday offer truly irresistible deals. If you are thinking about Christmas gifts, and this year you would like to try out an exceptional product such as Italian wine, there is no better time to stock up on bottles and give your wine-loving friends great quality products at tempting low prices.
Find out when (and where) to do the best online wine shopping for a great Christmas!
Christmas is coming: tips on buying wine online with peace of mind
1 - Choose who produces it

Finding wine online is very simple: there are a lot of retailers who offer a large assortment of lables, often representing the entire Italian wine landscape. In your choice, be guided by the producers more than the retailers. This will give you a better perception and greater control over the products being sold. They will also provide knowledgeable and informed support not only on their own lables, but on wine in general.
2 - Do not let yourself be guided by price alone

A good offer is certainly tied to a good price: but a good price doesn't always mean a good deal! Consider your choice of purchase with care: have you tried that wine? Have you heard of that Winery? Wine is an experience, not just a nice thing to drink: but as both, it is an absolute experience! Search the dealer's site tips, information, history. Find out more about wine and products. Use your purchase as an opportunity to increase your knowledge of wine!
3 - Confidence

We all have a trusted retailer, whether it's a small Winery, a Wine Shop or an online retailer: it is crucial to have confidence in who sells our wine. This is true not only for wine! How to find the best sites? Trust tradition, history, quality of services offered. Trust the quality of deals, the clarity and the people behind the sites and evocative photos. Trust the hands that produce the wine: they are the only ones which will guide you to make the best choices!
4 - Variety

Those who offer a rich assortment, generally have more promotions and discounts ... and not just during Black Friday and Cyber ​​Monday! This is because they tend to be more structured companies. Not only that, if you can choose all your wines at the same store, you will be able to reduce your shipping costs and optimize your deliveries
5 - Is there a way to get all of this on one site?

Yes there is. Choose a well laid-out site with a wide range of lables, delicious gourmet specialities and a wide range of selections, giving you choice for every occasion. Choose those who have been producing wine for more than 100 years. Choose those who know wine because they are passionate about it. Choose those who have earned the trust of millions of customers over Italy and Europe. If you want to buy wine online, choose Giordano Wines. We are ready to inspire you: Black Friday and Cyber ​​Monday are the perfect opportunity to get to know us!
Photo credit: by flyone on Visual hunt / CC BY-SA