Vermentino 'Terre Siciliane' IGT
Dry white wine
2020
Vermentino Terre Siciliane is a fragrant and evocative white wine, the result of the expert hand of the Sicilian winemakers and the experience of the Giordano cellar Masters. An elegant wine that carries the Mediterranean scents directly to your table.


Serving Temperature
10°-12 °C

Characteristics
Straw-yellow colour with clear golden shades, fragrant bouquet with distinct notes of sage, peach, coconut and apple. It has delicate hints of white flowers and tropical fruit. The taste is rich and balanced with white peach notes. Great structure, an elegant and harmonious wine with a persistent and aromatic finish.
1 bottle (lt 0.75)
£ 11.32/lt.
(cod. 01655)
Marketed by: Giordano Vini S.p.A. via Cane Guido 47bis-50 12055 Diano d'Alba (CN) - Italy.

Food Matches
Vermentino Terre Siciliane is great for both aperitifs and seafood, from sushi to fish fries. Balances well with white meat, boiled vegetables and fresh fruit.
Bottled by Giordano Vini S.p.A - Diano d'Alba - Italy, in the cellars of Valle Talloria
Produced in Italy
Giordano Collection
15 bottles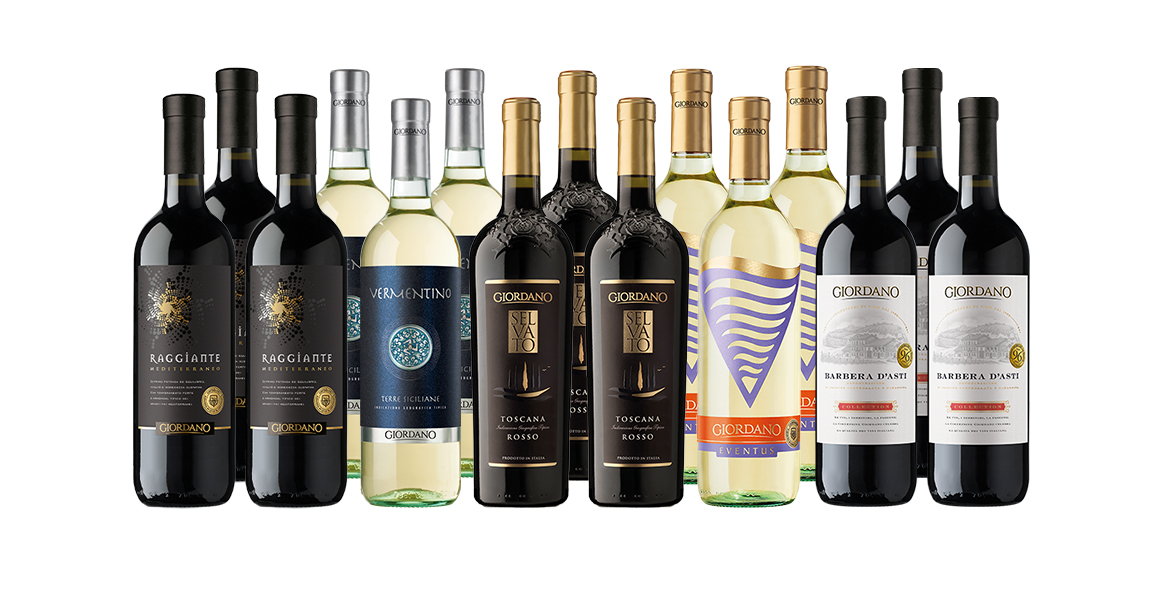 White Collection
15 bottles of white wines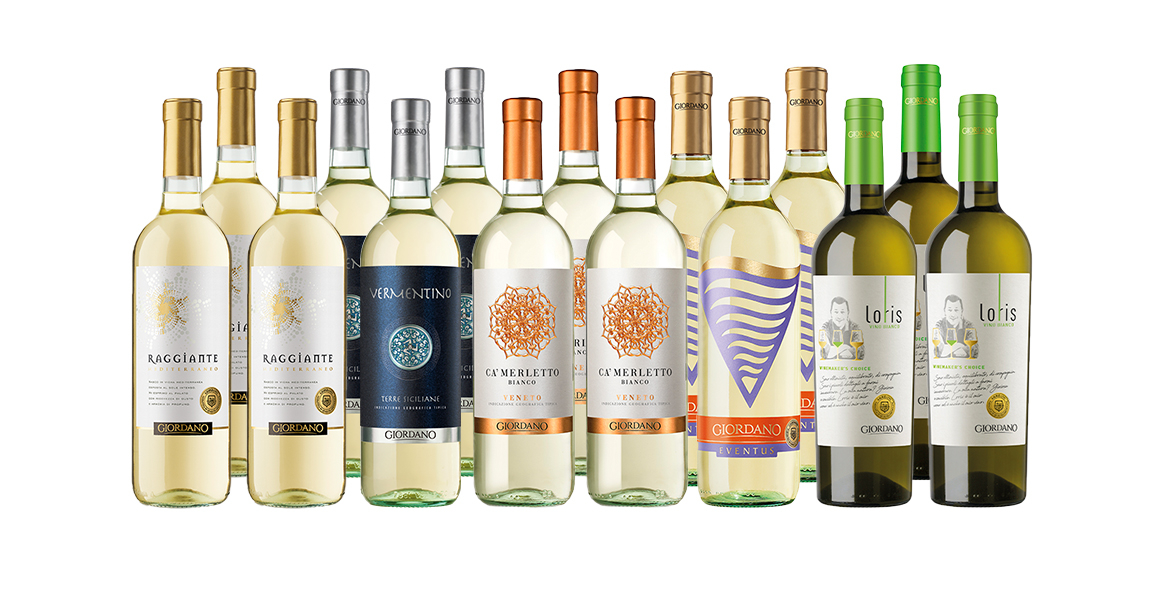 Dispensa delle feste
12 bottles