The great twelve
12 bottles
The pleasure of wine meets the emotion of excellence: 12 bottles of quality wines, the highest expression of the wine making art. Barolo, undisputed Lord of the Langhe. Valdobbiadene Prosecco Superiore, elegant protagonist of tasteful toasts. Primitivo di Manduria and Appassimento Puglia Rosso, irresistibile flagships of one of the most favourable regions. Chianti Riserva, an expression of love for the made in Tuskany wine. Vinrè Rosso, an evidence of the extraordinary experience of the Senior Winemakers of Giordano. Give yourself or the others the excellence of the Italian Wine: the perfect wine cellar for each Winelover!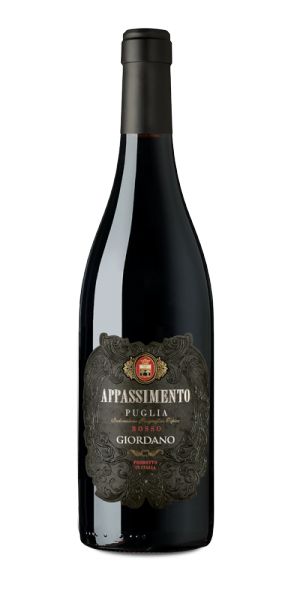 Appassimento Rosso Puglia IGT
2016
Characteristics of a land of passion and strength are evident in our Appassimento (rasinate): Apulia. The grapes, traditionally grown in Apulia are not harvested like the others but are left on the plant. In this manner, the ripening process continues, the grapes overripen and wither on the vine; the flavour of the grapes is strengthened, consolidating the traits that characterise it. Admirable blends of grapes selected by the skilled hands of our Winemakers, the Appassimento creates a unique and irresistible character.


Serving Temperature
18°-20 °C
Characteristics
Ruby red colour with marked highlights; a rich bouquet with notes of matured and dry fruit, dried plums. Harmonious, balanced flavour with right acidity and a plaesant bitter aftertaste.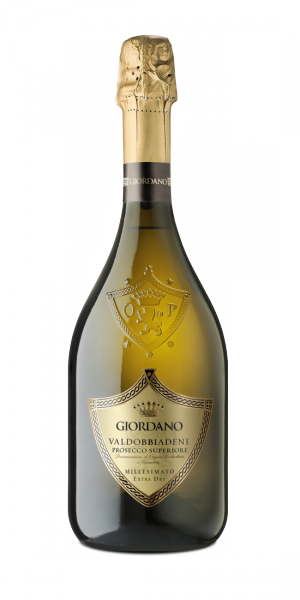 Valdobbiadene Prosecco Superiore DOCG Millesimato
Extra dry
2016
The Valdobbiadene Prosecco is by definition 'the sparkling wine'. Known throughout the world, it is the result of the oldest and best wine tradition of Veneto.


Serving Temperature
6°-8 °C
Characteristics
It has a straw yellow color with emerald hues, fine bouquet from linden flowers, fruity notes of peach and apricot and fresh taste of citrus and exotic fruits.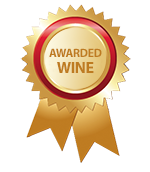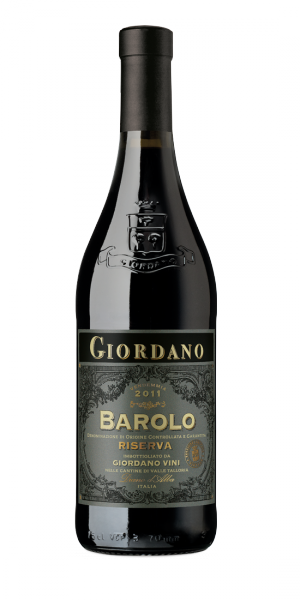 Barolo DOCG Riserva
Aged red wine
2011
The King of Wines is presented in the "Riserva" version, which distinguishes this noble red wine thanks to a further aging period of 2 years compared to the traditional Barolo.


Serving Temperature
18°-20 °C
Characteristics
This Barolo is characterised by a brilliant garnet-red colour with brick-orange hints. The nose reveals an intense and elegant bouquet given by the important maturation: cherries, violets, hints of cocoa and toasting and slightly bitter notes in the end, which evoke the body and fragrance of scented almonds. Convincing and net tannins and an important structure, with persistent character.
Aged red wine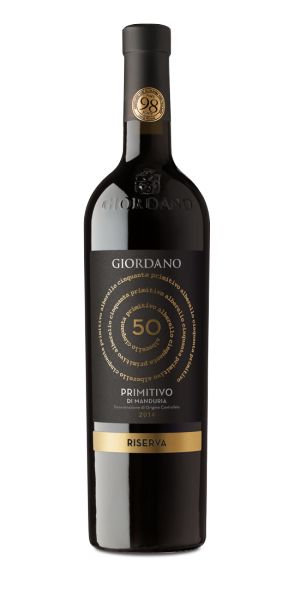 Primitivo di Manduria DOC Riserva
Aged Red Wine
2014
One of the most important native vines in Apulia and greatly appreciated for its strong, concentrated grapes, meaning its quality and longevity are more than comparable with the great reds of Piedmont, Veneto and Tuscany.


Serving Temperature
18 °C
Characteristics
Deep red in colour with hints of purple; a rich bouquet with notes of blackberry, morello, figs, Mediterranean fruits and vanilla; a warm, full-bodied flavour with a rotund, velvety aftertaste.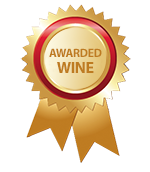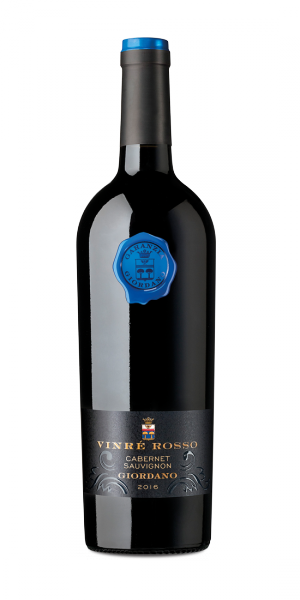 Il Vinrè Cabernet Langhe Rosso d.o.c.
dry red wine
2016
An intense, full-bodied red from Valle Talloria. We are proud of our Cabernet Sauvignon!


Serving Temperature
18°-20 °C
Characteristics
Ruby red in colour with garnet shades, Il Vinrè Cabernet Langhe Rosso has an intense bouquet with hints of vanilla thanks to its refining period in French barriques. Full-bodied , velvety and complex.
dry red wine