Tasty and Chic
12 Bottles and 6 Specialties
A gourmand will not miss such a tempting opportunity! Prestigious wines and tantalizing treats for a cheerful and tasty table and a vacuum wine saver set, to best preserve the taste and fragrance of your bottles once uncorked. Choose the unmistakable taste of Italy!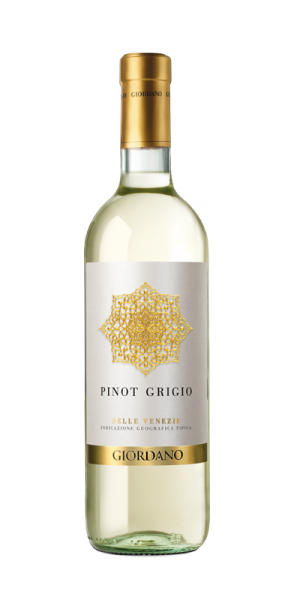 Pinot Grigio delle Venezie IGT
Dry white wine
2016
A wine of great appeal, produced exclusively by Pinot Grigio grapes, highly appreciated in Italy and abroad.


Serving Temperature
8°-10 °C
Characteristics
Straw-colored, rich and fruity bouquet with slightly aromatic notes and hints of fruit, particularly of green apple. On the palate it is harmonious and soft with an aftertaste reminding almonds.
1 Bottle l 0.75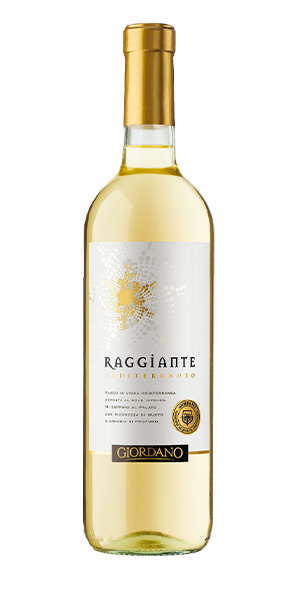 Raggiante Bianco
Dry white wine
Elegant white with a good body, created from a mix of different "cuvees" assembled in the Giordano Wineries. The name comes from the sun's rays that are particularly intense in the Mediterranean areas in which its grapes are grown.


Serving Temperature
12°-14 °C
Characteristics
Golden colour with bright, lively reflections; an outstanding bouquet, with a fresh floral fragrance that is intense and fruity, with hints of apple, and a body with great density and an appealingly harmonious softness.
Dry white wine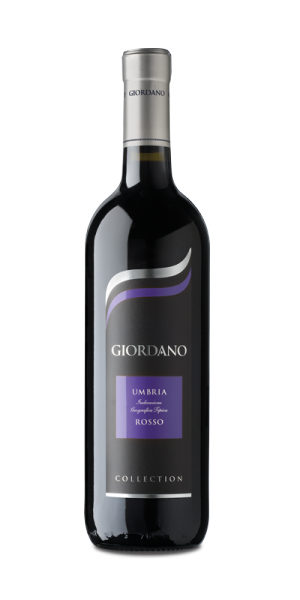 Umbria IGT Rosso "Collection"
Dry red wine
2015
A wine with great personality, pleasurable to drink and perfect with any course.


Serving Temperature
18°-20 °C
Characteristics
A bright red with brilliant reflections, tending towards purple. Compact and with a great personality, floral hints and spicy notes. This soft, deep wine has delicate notes of blackberry and violet.
1 bottiglia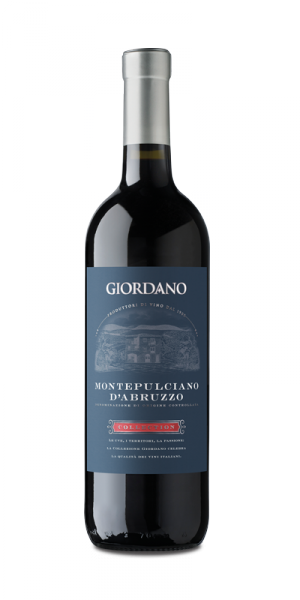 Montepulciano d'Abruzzo DOC "Collection"
Dry Red Wine
2016
Ruby red wine from the classic Montepulciano d'Abruzzo grapes, cultivated in a narrow hilly district between the Adriatic Sea and the Appennine Mountains.


Serving Temperature
18°-20 °C
Characteristics
Deep red color with admirable purple hues. Complex aroma with hints of ripe fruit, cherry and cocoa. A wine of great complexity and considerable thickness, with hints of ripe cherry and peppery notes on the final. Very soft and well structured.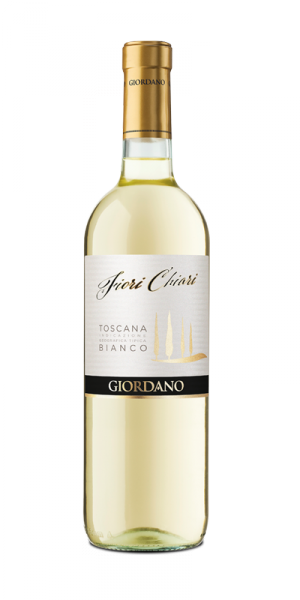 "Fiori Chiari" Toscana IGT Bianco
Dry white wine
Directly from Tuscany a young, fresh, pleasant white wine.


Serving Temperature
8°-10 °C
Characteristics
It has a pale straw yellow colour and a fruity bouquet with floral notes. The taste is balanced, soft and harmonious with a pleasantly bitter finish reminiscent of almonds.
Dry white wine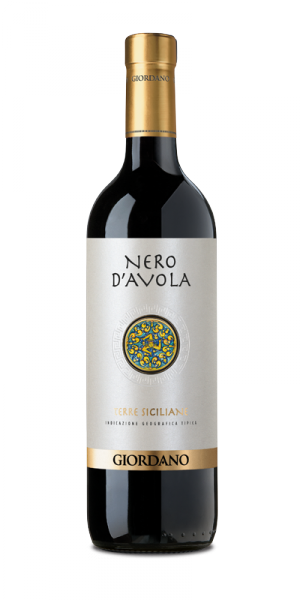 Nero d'Avola "Terre Siciliane" IGT
Dry red wine
2015
A full-bodied Sicilian dry red with a smooth, velvety texture.


Serving Temperature
18 °C
Characteristics
Ruby red in colour, this Nero d'Avola has an intense bouquet with hints of blackcurrant and blackberry and a velvety texture.
Dry red wine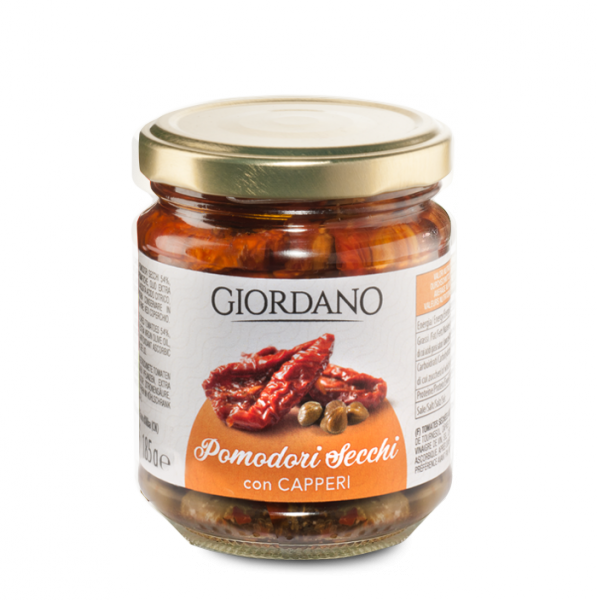 Sun-Dried Tomatoes with Capers
Mediterranean sunshine in a jar!
1 Jar g 185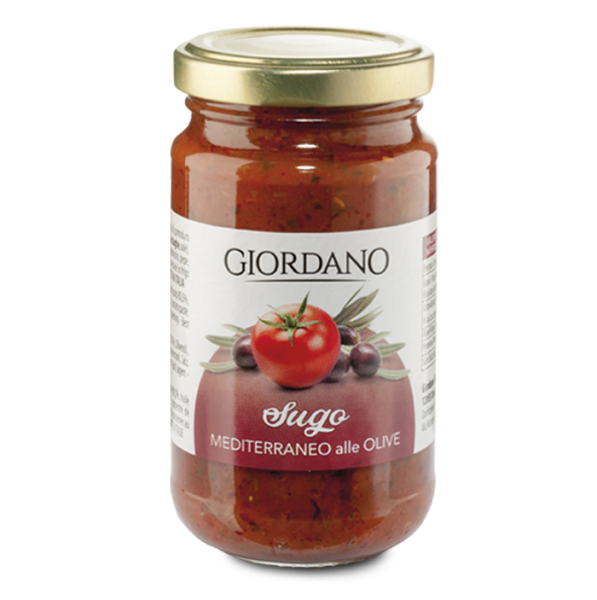 Mediterranean Olive Sauce
A saucy Tuscan treat!
1 Jar g 180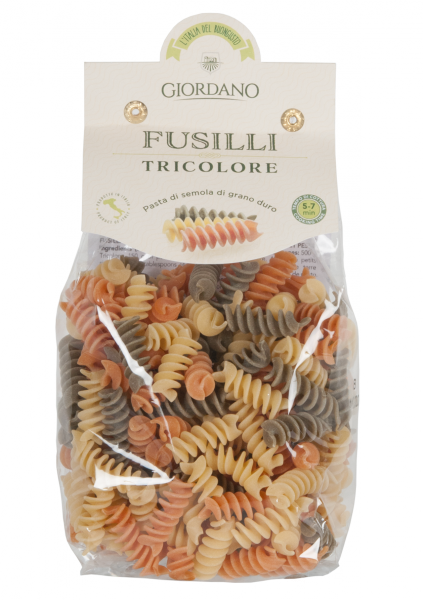 Fusilli Tri-coloured Pasta
Red, white and green pasta twists that add a splash of colour to any mealtime!
1 Package g 250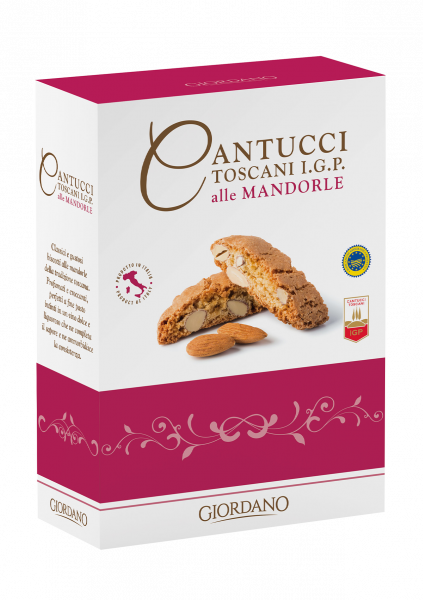 Cantucci biscuits
A classical Tuscan treat.
g 200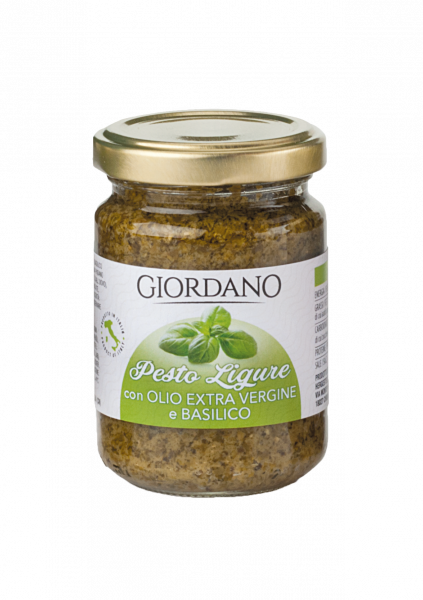 Pesto Sauce
Made with the finest olive oil, our traditional Ligurian pesto will enhance your pasta dishes.
g 130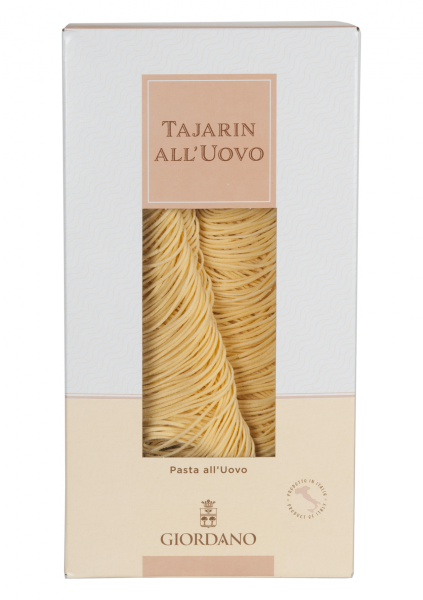 Traditional "Tajarin" Egg Noodles
A delicious egg tagliatelle (Tajarin) to make your mouth water!
1 Package g 250