"Selvato" Toscana IGT Rosso
Aged red wine
Red wine aged in oak barrels, full of suggestions of a land that loves wines and has a long tradition of excellence. Luca Maroni, prestigious sensorial analyst, has attributed to our Toscana Rosso Selvato an exceptional evaluation in the yearbook of the Best Italian Wines: 94 points.


Serving Temperature
18°-20 °C

Characteristics
Bright red colour with hints of grenadine; a fine, variegated fragrance with notes of ripe fruit, spices and vanilla; a warm, harmonious flavour with a full, persistent and pleasingly soft body.
£
5
.99
£ 9.99

Marketed by: Giordano Vini S.p.A. via Cane Guido 47bis-50 12055 Diano d'Alba (CN) - Italy.

Food Matches
This is a wine that prefers rich red meat or game dishes. It can also be served with flavoursome, medium to mature cheeses.
The expert's opinion:

"A perfect score for its balanced aroma of fruit and spices. Sour cherry, cassis and currants that reach the receptors with a rare cleanness of aroma. The balance of flavour is excellent, with a perception of acidity and forming tannin that is always balanced by the softness of the palate. That is what makes its splendid fruit so rotund."

Pleasantness Index : 93 /100

Luca Maroni
Prizes and awards:
International Wine Challenge 2019: Bronze medal
Bottled by Giordano Vini S.p.A - Diano d'Alba - Italy, in the cellars of Valle Talloria
Produced in Italy
DOC & DOCG Selection
15 bottles DOC and DOCG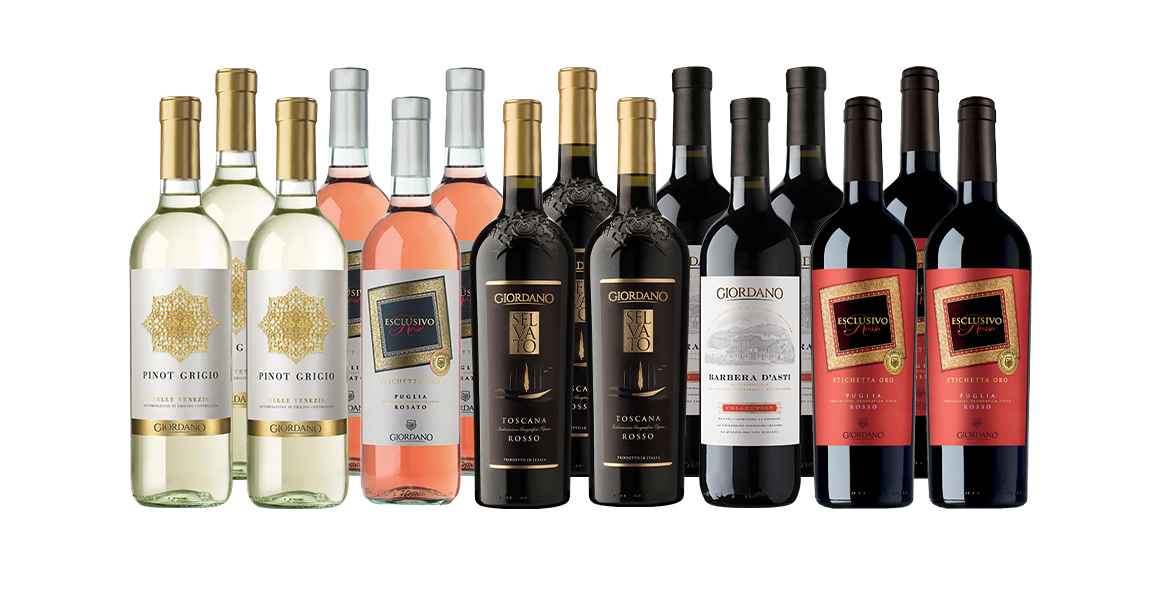 Selezione in Rosso
15 bottles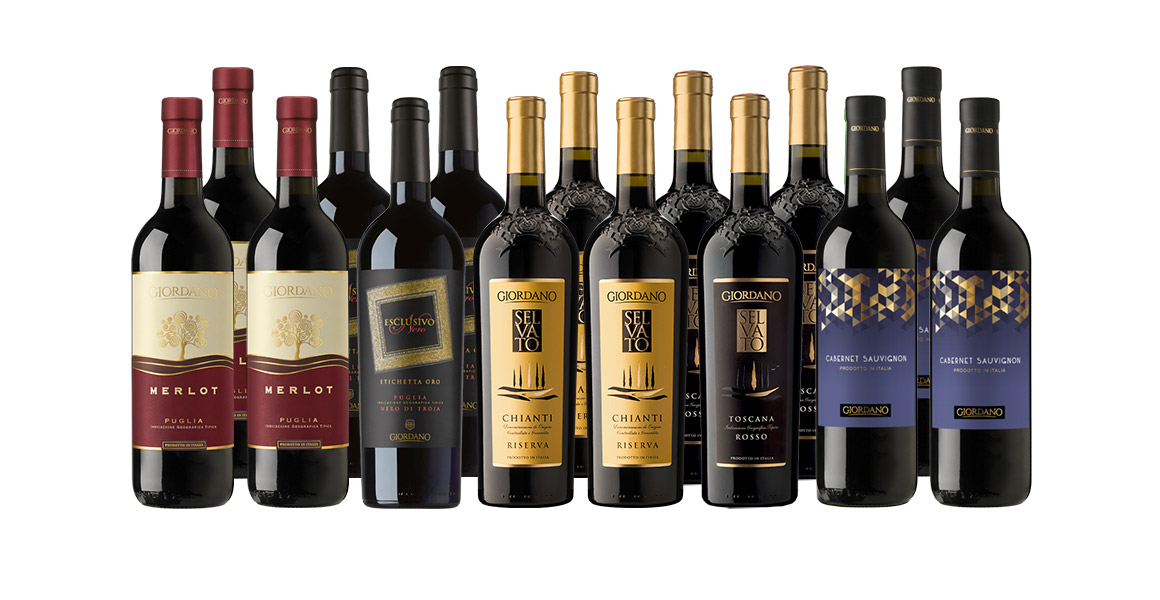 Giordano Collection
15 bottles