Primitivo di Manduria DOC Riserva
Aged Red Wine
2014
One of the most important native vines in Apulia and greatly appreciated for its strong, concentrated grapes, meaning its quality and longevity are more than comparable with the great reds of Piedmont, Veneto and Tuscany.


Serving Temperature
18 įC
Characteristics
Deep red in colour with hints of purple; a rich bouquet with notes of blackberry, morello, figs, Mediterranean fruits and vanilla; a warm, full-bodied flavour with a rotund, velvety aftertaste.

Food Matches
Recommended with roasted or braised red meats, mature and spicy cheeses. Particularly ideal as a meditation wine.
The expertís opinion:

"Absolutely in a class of its own; the best Italian red of the year. A majestic fruity consistency that is stupendously harmonious to the senses, and with an aroma that has no faults or deficiencies. A masterpiece of wine growing and making, that celebrates with its appealing hints of minty blackberry jam, the natural expertise and techniques of this winemaker. Congratulations!"

Pleasantness Index : 98 /100

Luca Maroni
Prizes and awards:
"Mundus Vini" 2017 - Newstadt/Weinstraße: SILVER MEDAL
Berliner Wein Trophy 2017 - GOLD MEDAL
Speciale Puglia
12 bottles and 6 food specialities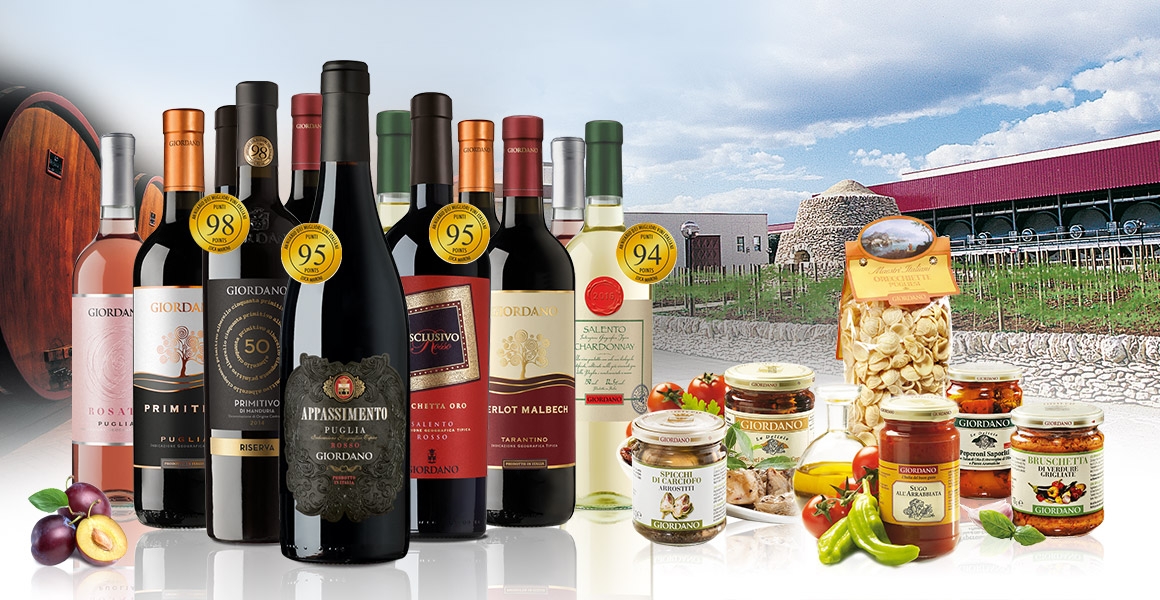 The great twelve
12 bottles