Pinot Grigio delle Venezie DOC
Dry white wine
2020
A wine of great appeal, produced exclusively by Pinot Grigio grapes, highly appreciated in Italy and abroad.


Serving Temperature
8°-10 °C

Characteristics
Straw-colored, rich and fruity bouquet with slightly aromatic notes and hints of fruit, particularly of green apple. On the palate it is harmonious and soft with an aftertaste reminding almonds.
1 Bottle l 0.75
£ 11.87/lt.
(cod. 00201)
Marketed by: Giordano Vini S.p.A. via Cane Guido 47bis-50 12055 Diano d'Alba (CN) - Italy.

Food Matches
Great as aperitif, it marries with all kinds of fish, white meats, vegetables and fruit.
Bottled by Giordano Vini S.p.A - Diano d'Alba - Italy, in the cellars of Valle Talloria
Produced in Italy
DOC & DOCG Selection
15 bottles DOC and DOCG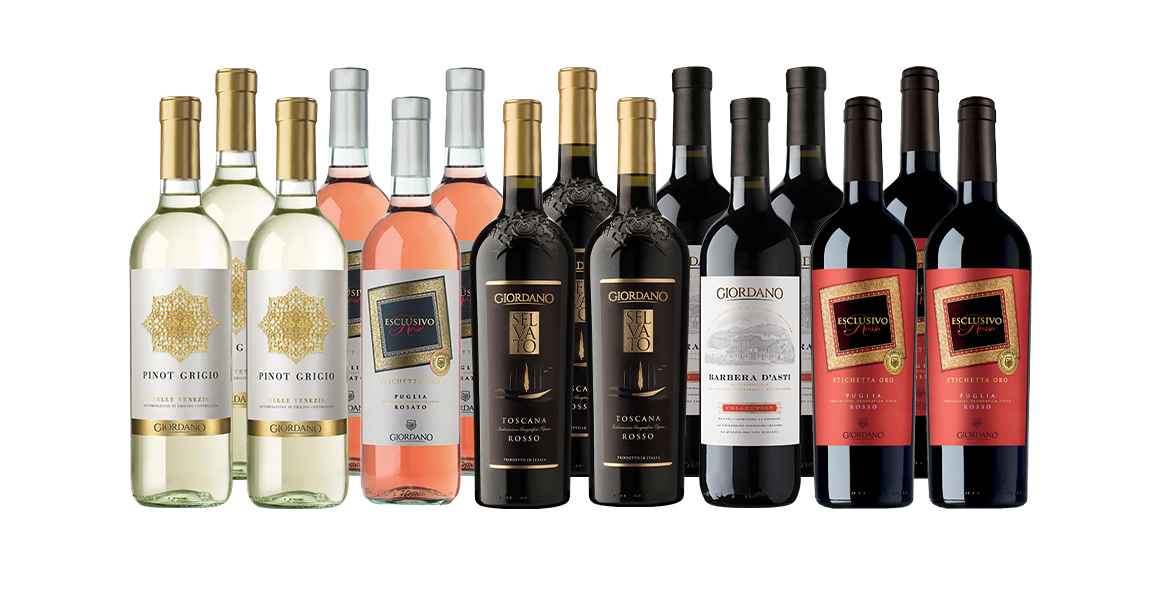 La mia Cantina in bianco
12 bottles of white wines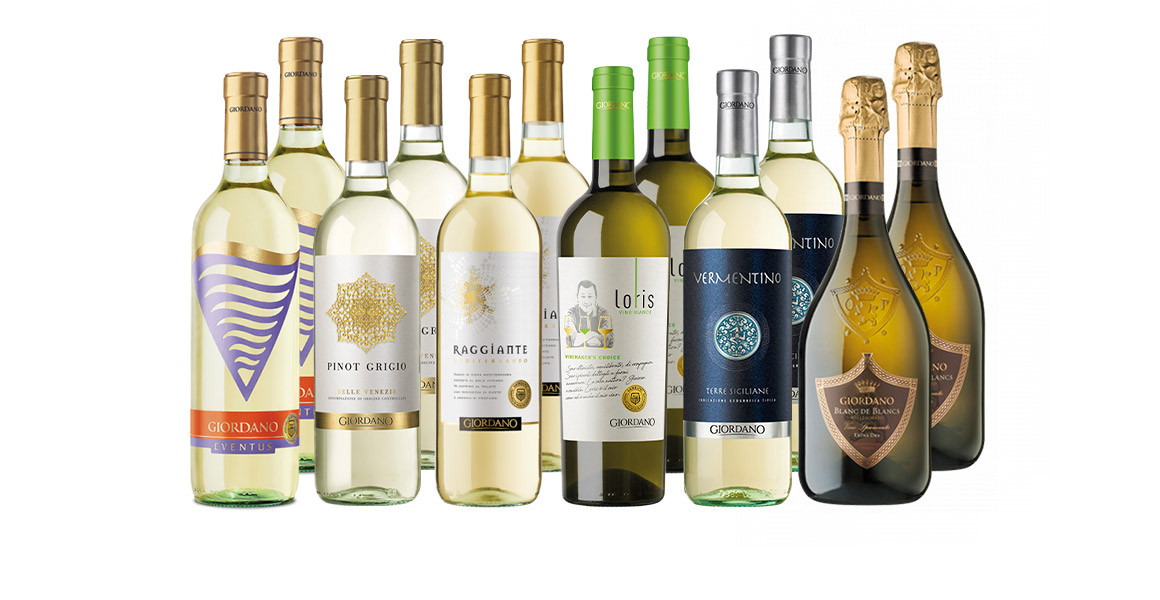 The White Wine Selection
15 bottles