Esclusivo Gold Label Nero di Troia IGT Puglia
Dry red
2021
Round, decisive and balanced, this indigenous Puglia wine relies on its character to satisfy both those who prefer velvety flavours and those who like something strong to the senses. This label best enhances the characteristics of the grape. A true, rich, elegant red: in a word, Exclusive.


Serving Temperature
18°-20 °C

Characteristics
An intense aroma of ripe red fruits opens the tasting and heralds a full flavour that is offered without reserve and is never tiring. Smooth tannins and a slightly spicy texture are its unmistakable brand.
Marketed by: Giordano Vini S.p.A. via Cane Guido 47bis-50 12055 Diano d'Alba (CN) - Italy.

Food Matches
This wine generally goes best with roasts, game and red meats, although it is also wonderful with a traditional risotto or with a first course that has a meat sauce. Its versatility will astound you.
Bottled by Giordano Vini S.p.A. - Diano d'Alba - Italy in the cellars of Valle Talloria
Produced in Italy
Selezione in Rosso
Selezione in Rosso
15 bottles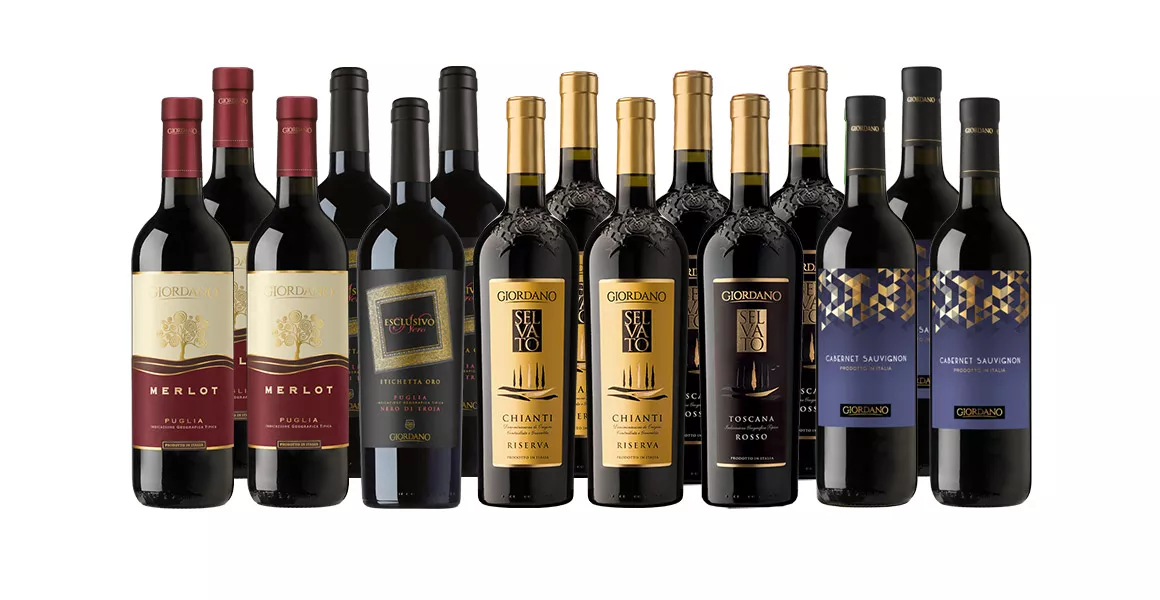 La mia cantina in rosso
La mia cantina in rosso
12 bottles of red wines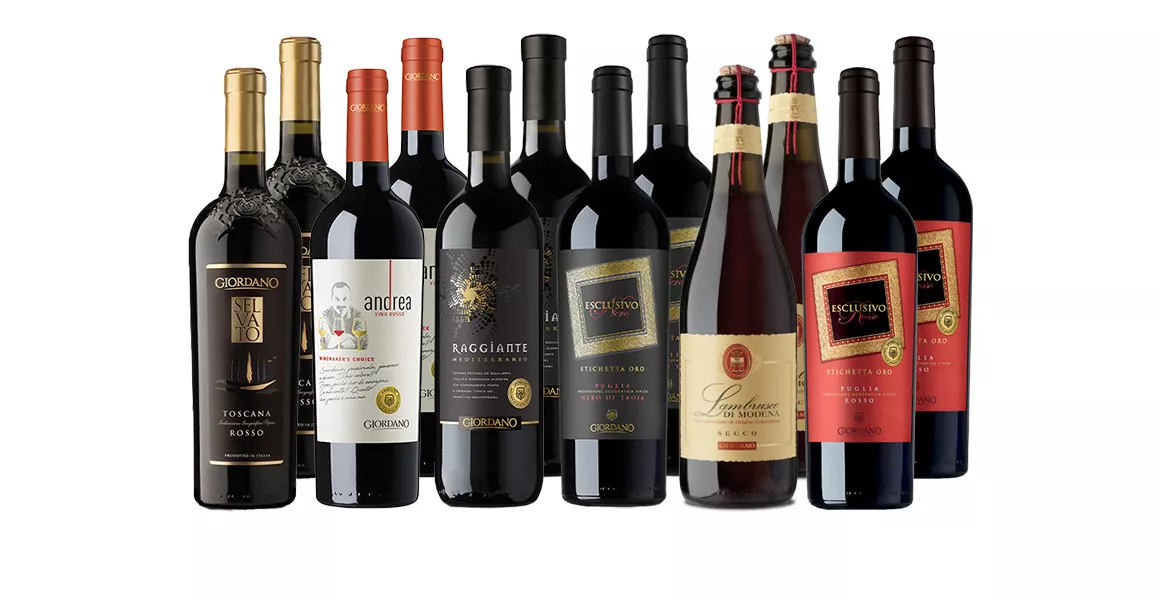 Puglia coast to coast
Puglia coast to coast
12 bottles