DORALUNA – Vino bianco frizzante
Sparkling white wine
A dry sparkling wine with natural exuberance, the Doraluna white is that touch of effervescence you do not expect. A perfect accompaniment for a variety of dishes, and amazing with appetizers, this wine has an elegant and balanced tone that makes it perfect for raising a glass on special occasions as well.


Serving Temperature
8°-10 °C

Characteristics
Straw-coloured, it has a fine perlage that creates dense and pleasant foam. Its olfactory profile is aromatic, characterized by an ample range of floral scents (above all linden). Elegant to the taste, the Doraluna white is pleasantly fresh, lively, harmonious and balanced.
£
5
.57
£ 9.29

1 bottle (cl 75)
£ 7.43/lt.
(cod. 00227)
Marketed by: Giordano Vini S.p.A. via Cane Guido 47bis-50 12055 Diano d'Alba (CN) - Italy.

Vinification
It is the attention to small details that make our Doraluna white special: grape harvesting at the best time and maceration carried out as quickly as possible to allow the fruit to fully preserve its aromas and flavours. Scrupulous care that our passionate Wine Makers reserve for each of our wines: in the case of the Doraluna white, such care provides enthusiasts with an exclusive and expressive sparkle.

Food Matches
Excellent with sushi and seafood in general, especially with shellfish. Delicious with freshly baked focaccia, and pizzas with a light and delicate topping. The Doraluna white amazes thanks to its wonderful versatility: this wine even makes a great pair with pastry desserts.

Tasting
Always choose a flûte for the best expression of our Doraluna white: it is the ideal glass for gathering and conveying the wine's suggestions, and for making a memorable toast.
Distributed by Giordano Vini S.p.a - Diano d'Alba - Italy
Produced in the European Union
Total White Selection
15 bottles White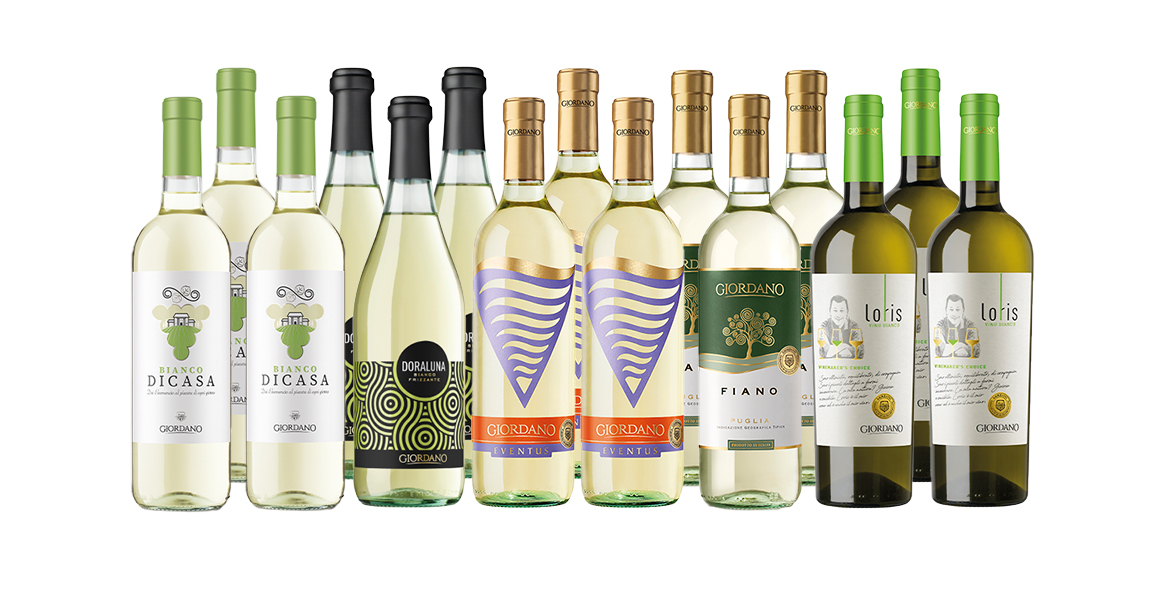 Selezione in Bianco
15 bottles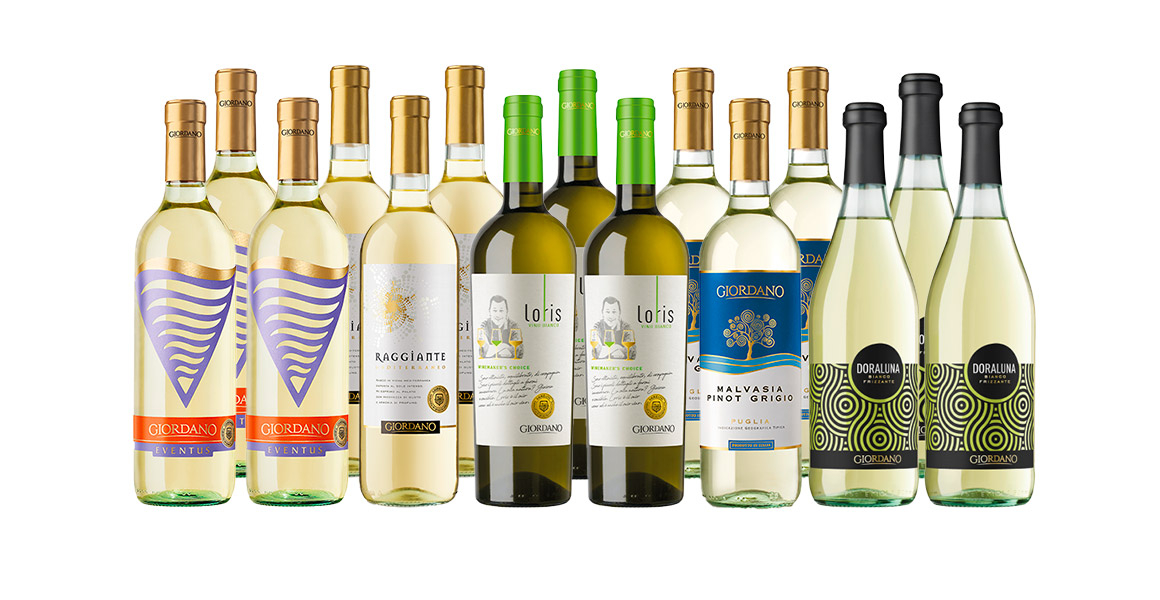 Giordano's Bestsellers - Amazing Whites
15 bottles