Chianti DOCG Riserva Selvato
Aged red wine
2018
The Chianti is defined as "Riserva" only after a 24-month-aging in wooden barrels and a refinement in bottles for another 3 months. This allows the wine to evolve and mature completely, so that it can be appreciated when harmoniously accomplished in its development.


Serving Temperature
18°-20 °C

Characteristics
It has a red color with garnet reflections. The bouquet is intense and delicate with floral notes of violets, wild berries and vanilla. On the palate it is harmonious and elegant with good structure.
£
6
.25
£ 12.49

1 bottle
£ 8.33/lt.
(cod. 00082)
Marketed by: Giordano Vini S.p.A. via Cane Guido 47bis-50 12055 Diano d'Alba (CN) - Italy.

Food Matches
It fits very well with tasty soups, red meat or game.
Distributed by Giordano Vini S.p.a - Diano d'Alba - Italy
Produced in Italy
Selezione Sommelier
15 bottles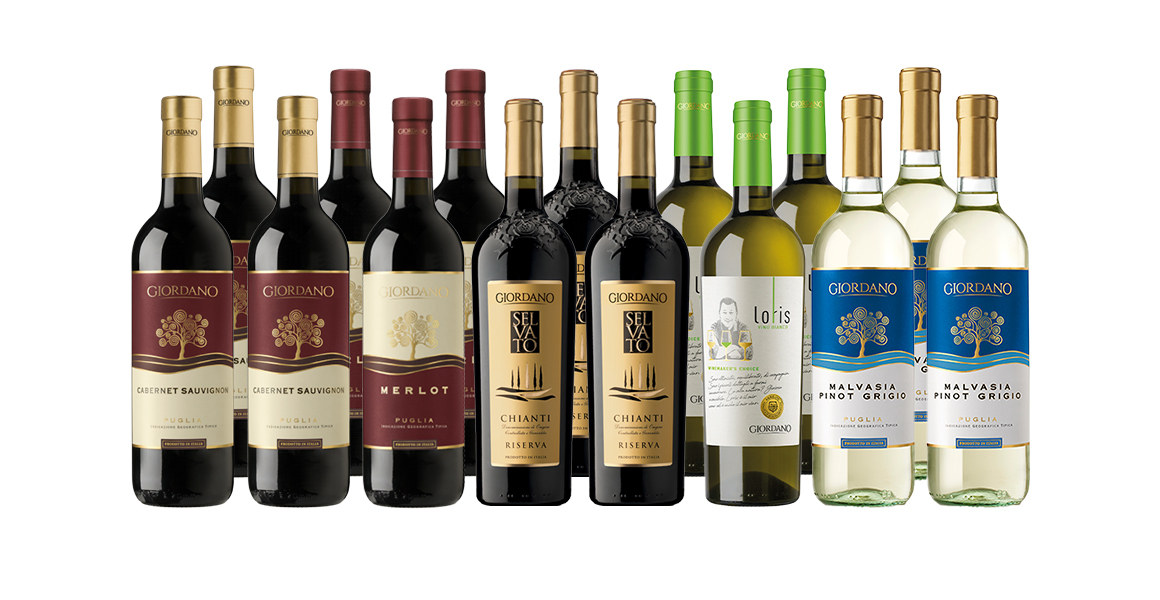 Selezione in Rosso
15 bottles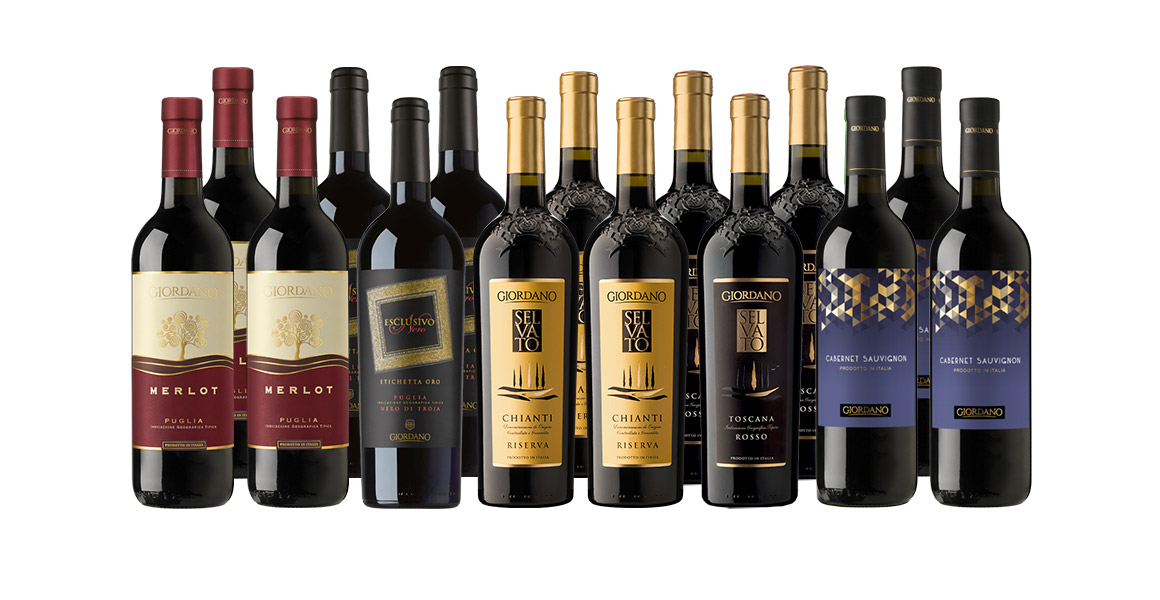 Chianti Deluxe
1 Chianti wine + deluxe box