Castelli Romani Bianco DOC
Dry white wine
2020
A well-known denomination, Castelli Romani Giordano is a DOC that enriches the catalogue and expands the range of Italy's best wines. Malvasia and Trebbiano are the heart of this delicate and aromatic wine that is perfect for accompanying appetizers and delicate dishes. While Castelli Romani DOC is an excellent white to have at the table every day, it also expresses the multifaceted traits of special wine called for on the most important occasions.


Serving Temperature
8°-10 °C

Characteristics
Castelli Romani DOC graces the chalice with a beautiful straw yellow colour whose streaks oscillate between bright gold and warm bronze. The wine's nose is tinged with fruity notes, especially hints of fresh fruit. Its aromatic persistence makes for a satisfying taste that is delicately soft and dry.
£
4
.97
£ 8.29

Marketed by: Giordano Vini S.p.A. via Cane Guido 47bis-50 12055 Diano d'Alba (CN) - Italy.

Vinification
Castelli Romani DOC grapes are grown on terrains of volcanic origin in the district of the Castelli Romani. Indeed, a peculiarity of this denomination is that the soil from which it comes is enriched with precious elements that define the wine's character and aromas. Pleasant complexity and clear sapidity are the most obvious characteristics that these terrains transfer to the wine.

Food Matches
Castelli Romani DOC excels at aperitifs and festive moments. Successful Wine Pairing? Delicately flavoured sliced or flaked Parmigiano Reggiano and Grana Padano are excellent combinations. The wine creates intriguing harmonies with first courses. Delicious with fish and shellfish, especially with Catalan-style king prawns.

Tasting
The particularly marked hints of fruit are best appreciated when combined with neutral flavours that are not too intense. To be avoided as an accompaniment to dishes with distinctly smoky notes. Spicy dishes enhance the softness and sweetness of certain notes and bring out the fresh, dry character of Castelli Romani DOC.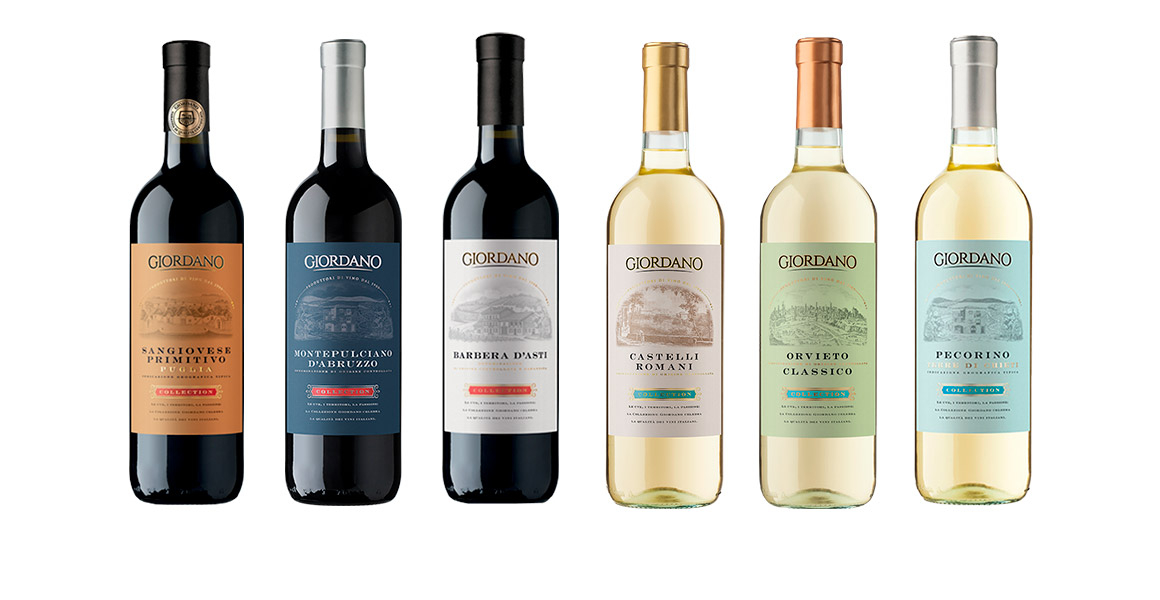 Giordano's Bestsellers - Italian Masterpieces
15 bottles