MIVITA PASSION FRUIT
Flavoured wine-based drink
What does summer taste like? Easy: MiVita has a range of different and very fresh flavours. Like Passion Fruit, for example, with an exotic spirit and unmistakable colour that adds an extra touch to white wine and makes it unique. For an aperitif with a difference, a thirst-quenching occasion or any other shared moment, MiVita Passion Fruit adds flavour to your "cheers!".
Drink it cold; why not try it with some Provencal-style ice cubes.


Marketed by: Giordano Vini S.p.A. via Cane Guido 47bis-50 12055 Diano d'Alba (CN) - Italy.
Produced by I.V.I. S.p.a - Milan, Italy
Distributed by Giordano Vini S.p.A - Diano d'Alba - Italy
Produced in Italy

Selezione MiVita
8 bottles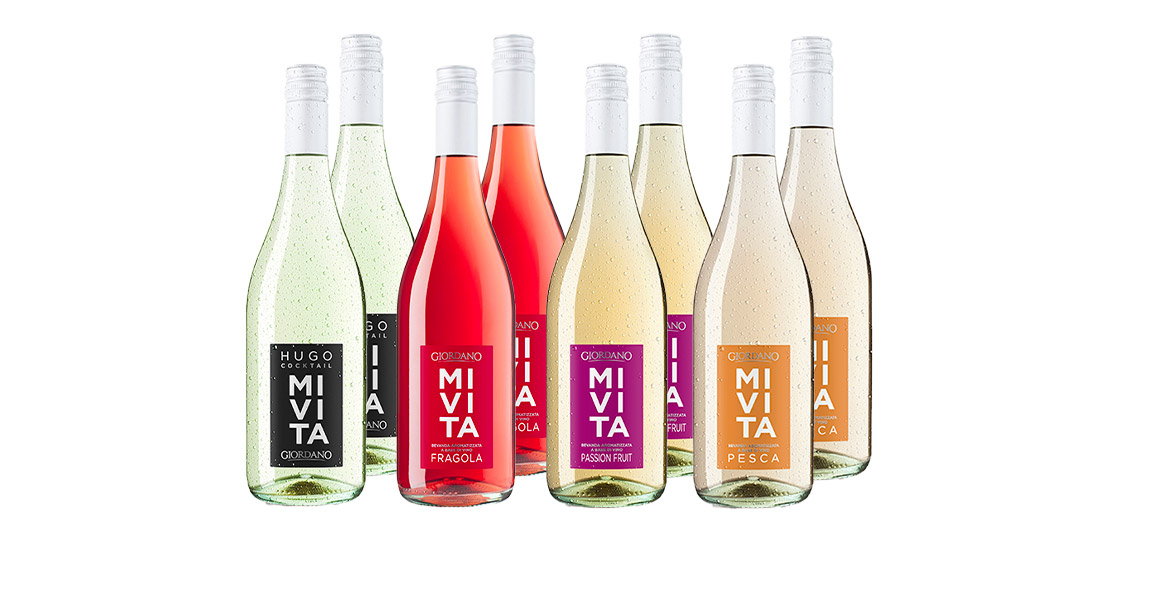 4 bottles of Mivita
4 bottles